Ireland's oldest practising barrister has died aged 100.
Maurice Gaffney reached the age of 100 last month and was still in practice in the Law Library.
He was due to address the Supreme Court in relation to a case on his birthday - 11 October. But he could not do so due to illness.
Mr Gaffney was called to the Bar in 1954 and had been a practising member of the Law Library since then.
Before being called to the Bar, Mr Gaffney had been a teacher.
The Chairman of the Bar Council, Senior Counsel, Paul McGarry said Mr Gaffney was a brilliant constitutional and criminal lawyer who had many successes in important cases in his 62 years of practice.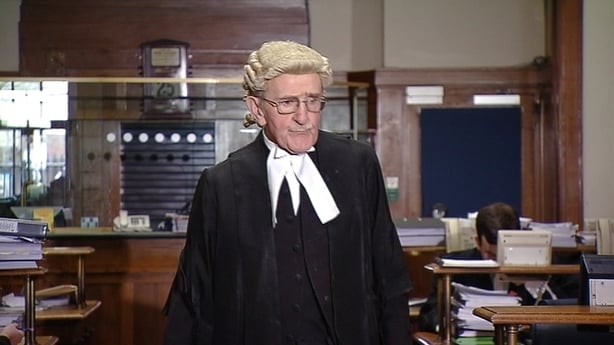 He said he was a wonderful colleague and natural gentleman.
Mr McGarry said Mr Gaffney's drive for excellence and determination, his can-do spirit and his commitment to the Bar would inspire and stay with them always.
He said Mr Gaffney was universally loved and admired and was unfailingly kind to junior colleagues.
He expressed the Bar of Ireland's deepest sympathies to Mr Gaffney's wife, Leonie and their family.
And he said he would be greatly missed.