Tániaste and Minster for Justice Frances Fitzgerald has defended Ireland's humanitarian response to the migrant crisis.
Speaking in the Dáil, Ms Fitzgerald said Ireland's response is focused on where needs are greatest, particularly on those affected by the most severe crises, especially protracted and forgotten emergencies.
Her comments come as France moved unaccompanied minors out of the Calais 'Jungle' camp to reception centres across the country.
Last week, French authorities transferred over 5,000 other migrants and refugees before bulldozers moved in to raze the sprawl of ramshackle shacks and tents at the camp.
A total of 1,616 young people had been housed for the past week in converted shipping containers on a site on the edge of the flattened camp as France and Britain argued over who should take them in.
Earlier, British officials demanded France take better care of the unaccompanied minors.
Many of them are teenagers from war-ravaged Afghanistan and Sudan's Darfur region.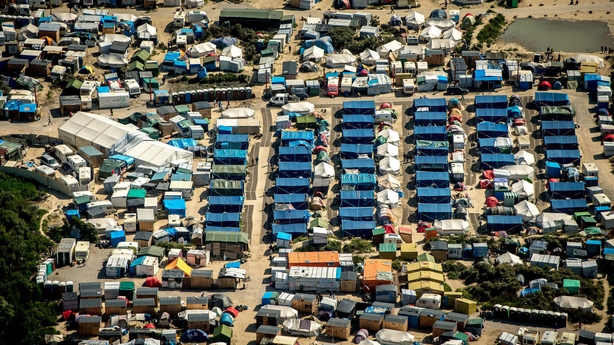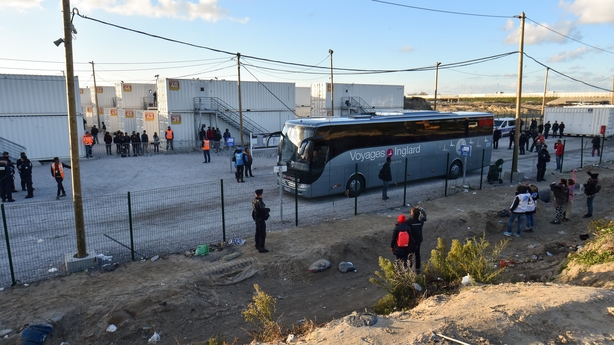 The Tánaiste outlined to the Dáil what had been done by the Government in relation to the resettlement and relocation programme.
She said the Government intends to continue with its efforts to increase the intake from the relocation countries of unaccompanied minors who are in similar circumstances to those in Calais.
She said that if it emerges from Calais over the coming weeks that Ireland is a genuine location of choice for some of the young people, and Ireland's assistance is requested, the country could would respond in a humanitarian and proactive way.
However, Ms Fitzgerald said the wishes of the children must also be respected and a defining characteristic of the refugees who have gathered in Calais, including unaccompanied minors, has been their strong desire to go to Britain as their ultimate destination.
Minster for Foreign Affairs Charlie Flanagan said the situation in Calais is of "great and understandable concern" and said his role was to provide as much humanitarian assistance as possible to those in need.
Speaking in the Dáil, the minister said France and the UK have a long history and are dealing with the situation in accordance with European rules 2004.
He said two larger European Governments with the necessary resources are dealing with the situation in accordance with European rules.
Minister for Equality, Immigration and Integration said the latest information from Calais is that the children are being "moved on from there tonight".
David Staunton welcomed the Dáil debate but said the matter should not be politicised too much.
He said the Government's doors were open for constructive ideas of support and he said there had been 25 inquiries from people seeking to take children in here.
He suggested that if his colleagues knew of more people, to contact the Red Cross.
The motion will be put to the Dáil next week.
Earlier, Government Chief Whip Regina Doherty said there needs to be a proper system and provisions in place for Ireland to be able to take some of the children from the Calais camp.
Speaking on RTÉ's News at One, Ms Doherty said she stands by her comments that Ireland should be taking children in, but added that there would have to be adequate foster care available as they could not be put into Direct Provision.
She said Ireland needs to be able to provide the kind of humanitarian response that could deal with the mental and physical needs that these children have.