A report into missing Malaysia Airlines Flight MH370 by the Australian safety investigator leading the search supports its view that the aircraft descended rapidly after running out of fuel with no human intervention, the agency said.
Flight MH370 disappeared in March 2014 en route to Beijing from Kuala Lumpur with 239 passengers and crew onboard.
The Australian Transport Safety Bureau report released today said analysis of wing flap debris showed the aircraft was not configured for a landing.
It also said satellite communications from the aircraft were consistent with it being in a "high and increasing rate of descent" when it vanished, colloquially known as a death dive.
The 28-page report contains new end-of-flight and drift simulations that suggests experts believe the current search area is the most likely to contain the crash site.
It coincides with the start of a three-day meeting of international experts to develop potential plans to continue the search.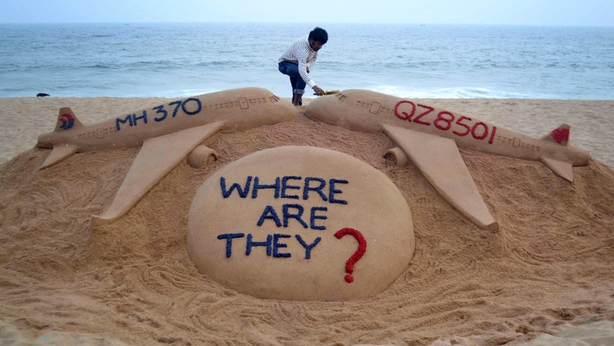 ATSB search director Peter Foley told media that analysis of a wing flap had "enhanced certainty" at what had happened.
"It was probably in a non-extended position which means the aircraft wasn't configured for a landing or a ditching," said Mr Foley, referring to the practice of extending wing flaps to allow an aircraft to travel safely at slower speeds in preparation for a landing.
"You can draw your own conclusions as to whether that means someone was in control or not."
The question of whether there was human intervention during the descent is crucial because if the aircraft glided, the debris field could be outside the 120,000 sq km search zone which has almost been exhausted.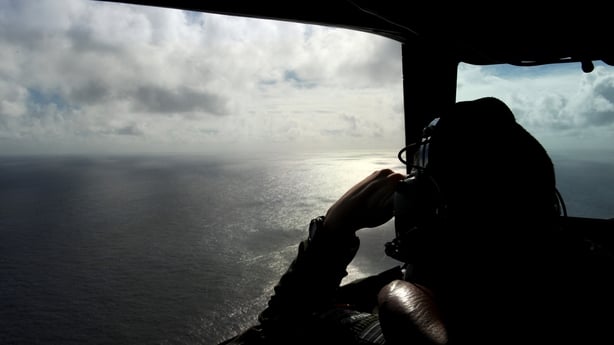 Authorities assume the plane had no "inputs" during its final descent, meaning there was no pilot or no conscious pilot. They believe it was on auto-pilot and spiralled when it ran out of fuel.
But the engineering group leading the search, Fugro, has previously raised the prospect someone could have glided the aircraft to explain why it has not been found.
Jason Middleton, head of aviation at the University of New South Wales, said the wing flap analysis was of limited benefit.
"It meant the pilot was not alert, awake or planning a safe landing - that's all it means," he said.
Mr Middleton said the new drift simulations only showed the aircraft was "in that generic part of the ocean" that is being searched and did not help define a new search area in the Indian Ocean.
In a separate development, a lawyer for the families of four Australian victims said that Malaysia Airlines had agreed to release information about the missing plane as part of a compensation case.
John Dawson, a partner at Carneys Lawyers, said he had been advised he would receive the information by the end of the month.
The information is to include the most recent medical certificates held by the flight crew.