The Minister for Foreign Affairs has said he is very concerned and surprised about allegations that the Irish Government is seeking to poach investors from Northern Ireland.
Mr Flanagan said he rang the Northern Ireland Economy Minister and Ms Foster's party colleague Simon Hamilton to raise the accusation, which was made by Northern Ireland First Minister yesterday.
"I'm very concerned at these remarks," he said.
Mr Flanagan also said he was "very concerned at the claim that representatives of the Irish Government where allegedly talking down the Northern Ireland economy".
He added: "I'm concerned that allegations of representatives of the Irish state were in any way poaching business."
In a speech to the DUP faithful, Arlene Foster said relations with Dublin were as good as they ever had been but she warned ties with the EU were not as important as the benefits of being in the UK.
Mr Flanagan was speaking following a meeting with US Secretary of State John Kerry, who is in Ireland to receive the Tipperary Peace Award.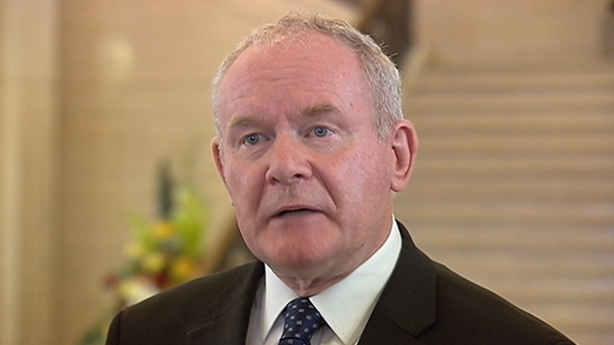 Northern Ireland's Deputy First Minister Martin McGuinness has also said he was surprised by Ms Foster's comments in relation to IDA representatives poaching Northern Ireland business.
Speaking on RTÉ's This Week, Mr McGuinness said: "I was very surprised to hear Arlene say that at her party conference, given that earlier this week she and I met with a Chinese invest and we were accompanied by the Chief Executive of Invest NI, and this wasn't mentioned."
He also said Brexit was a disaster and the problems the situation presents are immense, particularly in terms of attracting investment to the North.
He said in his opinion Northern Ireland "would be living in a fool's paradise" if it did not contemplate that potential US investors would be cautious about the market given the uncertainty of the situation.
But he said it was incumbent on both administrations north and south to ensure they have their act together in terms of protecting the interests of the people who live on the island of Ireland.
He said the All-Island Civic Dialogue on Brexit, taking place in Dublin on Wednesday, would be a good place to discuss these matters.
Mr McGuinness said: "From our perspective what we have to do is recognise the massive challenges that we face in the time ahead.
"That's why I think the discussions which will take place in Dublin during the course of the week are very very important, giving a vital opportunity for stakeholders who will come from everywhere, right throughout the North also, to have a conversation about where all of this is going.
"And I think it is incumbent on ourselves, myself and Arlene and the Taoiseach to ensure that we have our act together in terms of protecting the interest of the people who live on this island," the Deputy First Minister added.
Also speaking on This Week, Minister for Public Expenditure and Reform Paschal Donohoe denied the Government is working to poach potential investors from Northern Ireland.
Mr Donohoe said due to the environment that the Republic is in and the looming challenges of Brexit, the Government is upping its efforts to win investment and jobs.
He said the Republic was not trying to lure business out of Northern Ireland, adding the Government and Irish agencies were doing what would be expected of them in terms of trying to stave off the vast problems presented by Brexit.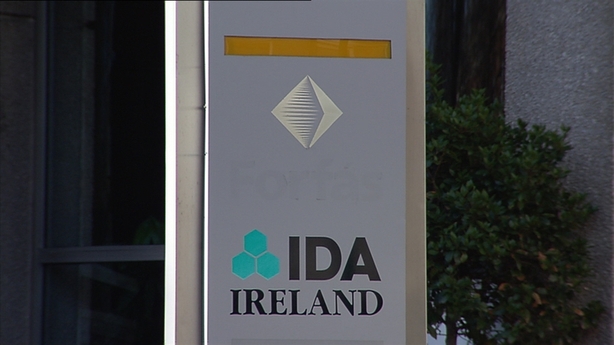 IDA says they will compete for any mobile investment
The IDA has also made a statement on the matter, saying they are "in the business of winning investments for Ireland".
However, the organisation emphasised the fact that "it is investors that make decisions on where to locate."
They added that "there is increased interest in Ireland as a result of Brexit" and they will "compete for any mobile investment that results from Brexit."