Industrial action by the Association of Garda Sergeants and Inspectors is set to go ahead on Friday after it said that no progress had been made in talks with the Government.
The 2,200 sergeants and inspectors are also due to join their 10,500 rank and file colleagues from the Garda Representatives Association in unprecedented strike action on four Fridays in November.
However, last Friday AGSI members also refused to log on to the Garda PULSE computer system - and this Friday it will step up their 24-hour non-cooperation with administrative duties.
In a statement issued this afternoon the AGSI said no progress had been made in talks with the Government aimed at averting further industrial action.
The AGSI negotiating team is due to meet Department of Justice officials again tomorrow marking the third face-to-face meeting in six days.
AGSI President Antoinette Cunningham said the association had entered two days of talks last week and had given certain commitments which it had fulfilled.
She said that despite a second day of escalated industrial action due to take place on Friday, the AGSI had not made any meaningful progress that would warrant calling the action off.
Apart from refusing to use the PULSE system, sergeants and inspectors will refuse to undertake administrative duties such as detailing members for duty, processing files or responding to correspondence from management in relation to returns or other matters.
Last Friday, the AGSI gave a number of custody sergeants exemptions to permit prisoners to be processed.
It said, however, that no derogations have been granted for this week's industrial action.
The AGSI has outlined three key objectives as part of their industrial relations campaign - pay restoration of 16.5%; access to direct pay negotiations for future pay deals (through the Workplace Relations Commission and the Labour Court); and recognition and implementation of the EU Social Committee's decision of 2014.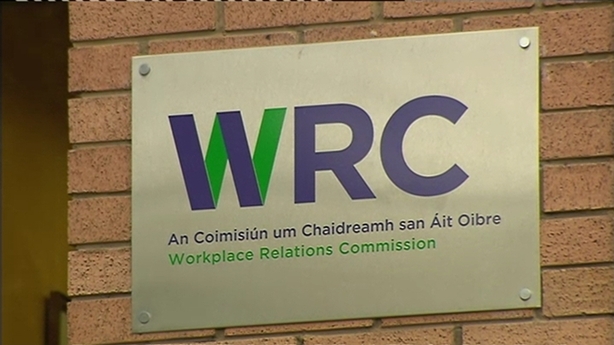 Minister for Justice Frances Fitzgerald has told the Dáil that every effort is under way to solve the current dispute.
"Everything that can be done is being done", she said adding that the resolution lay in further engagement.
She said the AGSI felt a grievance over pay and conditions, and while it was easy to understand this, the Government could not take measures that would undermine progress.
She said the reality of any negotiation is that both sides do not get everything they want, but they would work with great intensity.
She said she had met with Commissioner Nóirín O'Sullivan regarding contingency plans, who said that clearly there would be great challenges if the garda action went ahead.
Kenny commits to giving gardaí access to WRC
Taoiseach Enda Kenny, meanwhile, has said the Government is committed to giving gardaí access to the Workplace Relations Commission.
Mr Kenny told the Dáil that negotiations are "at a very critical stage".
He was responding to Sinn Féin leader Gerry Adams who raised the impending industrial action over public pay during Leaders' Questions.
Mr Adams said the vast majority of public servants wanted the fast unwinding of the Financial Emergency Measures in the Public Interest legislation (FEMPI).
FEMPI allows amendments of pay and pension reductions imposed on public servants.
Mr Adams called for a sensible plan for the full restoration of public pay, but instead the Government was ducking and diving, he said.
Pay equality for 2011 entrants had to be put in place, rather than kicking the can down the road, Mr Adams said.
He asked the Taoiseach if he agreed all new entrants should have allowances restored and Mr Kenny said there were sensitive discussions with the GRA.
He said he hoped the industrial action could be averted and he said he was also disappointed by the AGSI's action.
Mr Kenny said any progress with one union is watched closely by others.
He said he hoped the GRA and the AGSI would continue to negotiate diligently with Tánaiste and Minister for Justice Frances Fitzgerald and others in the discussions..
He said this was an issue around the security of our country, the safety of our citizens.
Mr Kenny said no one wanted to see a situation where for the first time ever 12,000 gardaí would withdraw services.
Mr Adams said there were conflicting messages on public pay, asking for clarification on the Government's position on whether gardaí should have access to the WRC.
He said Sinn Féin believed the gardaí had the right to industrial action, and would only have taken it as a last resort.
Mr Kenny said he understood the frustration at the pace of pay restoration, but the Government did not have the wherewithal to deal with in immediately.
He said the new Public Service Pay Commission would see the negotiated repeal of FEMPI measures, which would be the commission's first task.
He said it would give equal status to groups, and gardaí would be afforded the opportunity to express their concerns.
He added that they were committed to giving gardaí access to the WRC.