Britain's parliament will "very likely" need to approve any official deal with the European Union following Brexit, a government lawyer has told Britain's High Court.
James Eadie said the government believed any such agreement "would be subject to ratification" as he defended Prime Minister Theresa May's right to start negotiations for Britain to leave the EU without a vote in parliament.
Supporters of Britain's EU membership launched the High Court bid to challenge Ms May's assertion that she has the right to use "historic prerogative powers" - a type of executive privilege - to trigger notification of Article 50 of the Lisbon Treaty, which would spark two years of negotiations on Britain's departure from the bloc.
The hearings closed yesterday, and the leading judges promised to "take time to consider the matter and give our judgment as quickly as possible".
The challenge could delay Brexit if successful and set up an unprecedented constitutional face-off between the courts and the government.
It was launched after the June referendum, which saw 52% of people in the UK vote to leave the European Union.
Those behind the legal challenge, including an investment fund manager, a hairdresser and an expatriate living in France, argue Article 50 cannot be triggered without a law passed by parliament.
"This is not about whether we should stay or leave - this is actually about how we leave," said Gina Miller, co-founder of investment fund SCM Private.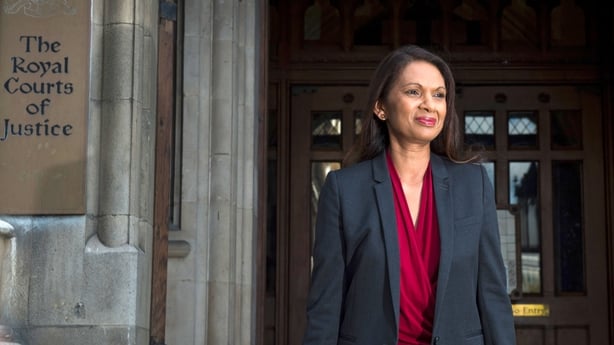 The fund manager is being represented by Mishcon de Reya, a prestigious law firm whose offices were picketed by pro-Brexit campaigners in July for taking on the case shortly after the referendum.
Ms May has accused the claimants of trying to "subvert" the result of the referendum.
She has promised to start Brexit procedures by the end of March 2017, a timetable which could be delayed for months if Ms Miller and her fellow claimants win their case.
British negotiators have 'unrealistic approach towards Brexit'
The chair of the European Parliament's foreign affairs committee has said he feels that British negotiators have an unrealistic approach towards Brexit which, he said, is "not very useful" for either side.
Elmar Brok told the RTÉ's News at One that if Britain wants to be part of the single market then it must abide by certain conditions, in the same way that Norway and Switzerland do.
He added that there cannot be a situation whereby Britain avails of all the benefits of the EU without contributing anything.
"It's very clear that they have to fulfil two conditions that they do not want to fulfil, that is free movement of the labour market and co financing of the structural fronts," said Mr Brok. "They cannot have a deal where some take the burdens and others take only the advantages.
"If you want to take an advantage, you also need to take the burdens. Otherwise it is not a fair deal. They do not know that even Norway and Switzerland fulfil these conditions, which they are not ready to take on board."
Mr Brok said that a balanced agreement must be reached.
He added that it was important that there was not a split of the island of Ireland.