A Fine Gael senator has questioned why members of the Upper House were denied All-Ireland football final tickets by the GAA.
Before the drawn SFC final between Dublin and Mayo last month, Mayo Fine Gael Senator Michelle Mulherin complained to the GAA after her request for tickets was refused by Croke Park due to high demand.
At the time, she accused the GAA of discriminating against senators because it allowed TDs from participating counties to buy two tickets at full price.
Ms Mulherin claimed senators from participating counties were allowed to buy tickets last year.
Fellow Fine Gael Mayo senator Paddy Burke returned to the topic this afternoon during a debate on Seanad reform, claiming that Seanad Éireann is "discriminated" against.
"It did bring to light how the Seanad is viewed by certain organisations," he said. "Senator Mulherin did bring to light that she got a letter from the GAA saying TDs would be allowed buy tickets for the All-Ireland and senators were not.
"She raised the issue of the way this house was discriminated by the GAA and I fully subscribe to that. I got the same letter myself."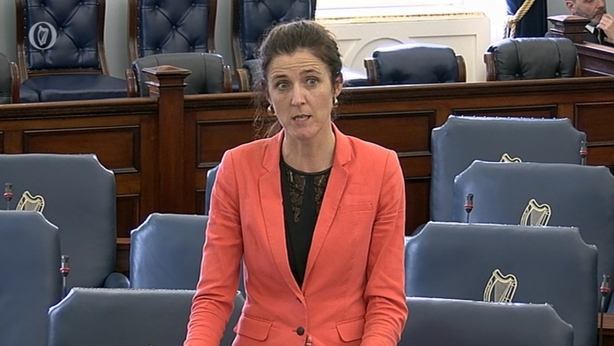 Mr Burke then made pointed remarks about his party colleague, Fine Gael MEP Sean Kelly.
"Then they rolled out Sean Kelly, former president of the GAA ... and he said that the GAA had to draw line some place and they did.
"They drew a clear line between Dáil and Seanad Éireann."
He also criticised RTÉ Radio 1 programme Drivetime for an interview with Senator Mulherin in the days before the All-Ireland.
"And to make matters worse Mary Wilson said to Senator Mulherin: 'You are only a Taoiseach's nominee', as if to say a Taoiseach's nominee is any different to any other member of this house," he continued.
He added: "That's how we are viewed by the GAA and the media. So we have to take stock of that. The GAA on the biggest day in their calendar drew a line between the Dáil and the Seanad."