Hurricane Matthew has killed at least 261 people in Haiti, according to local officials.
The death toll includes "several dozen" in one coastal town on a part of the south western peninsula that authorities and rescue workers were only beginning to reach days after the storm.
Another four were killed in neighbouring Dominican Republic when the storm last Tuesday.
Earlier, US President Barack Obama declared a deferral state of emergency in South Carolina as Matthew was due to make a landfall in the United States.
He ordered federal aid to supplement state and local efforts, authorising the Homeland Security Department and the Federal Emergency Management Agency to coordinate disaster relief efforts.
It is the fiercest Caribbean storm in nearly a decade.
As it blew through the northwestern Bahamas, it was predicted to strengthen from a Category 3 to 4 storm en route to Florida's Atlantic coast, the US National Hurricane Center said.
The storm could either take direct aim at Florida or brush along the state's coast tonight.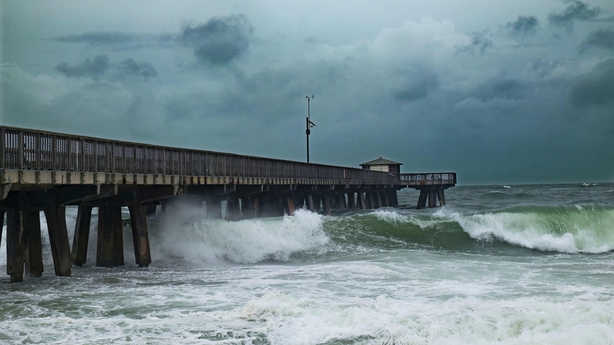 Haiti's southern city of Jeremie suffered "complete destruction" when it was hit by the hurricane, according to the relief agency CARE.
"It's complete destruction in Jeremie," CARE Haiti country director Jean-Michel Vigreux tweeted. "About 80% of the buildings are gone. All phone lines and electricity are gone.
"Access is completely cut off, and everyone is running out of food and money."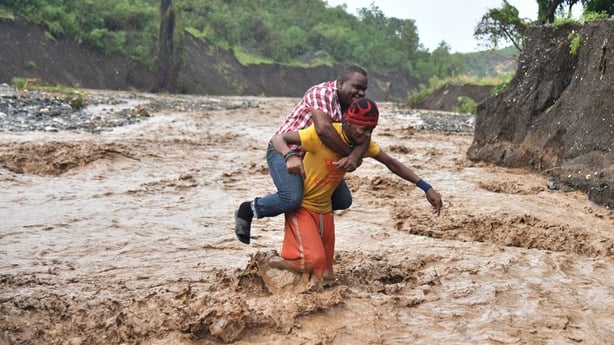 In Pictures: Hurricane Matthew
The hurricane centre extended its hurricane warning area farther north into Georgia and more than 12 million US residents were under hurricane watches and warnings, according to the Weather Channel.
Roads in Florida, Georgia and North and South Carolina were jammed and filling stations and food shops ran out of supplies as the storm approached, carrying with it strong storm surges, heavy rain and sustained winds that accelerated overnight to about 205km/h.
The damage could be "catastrophic" if the hurricane slammed directly into Florida, Governor Rick Scott warned.
He urged about 1.5m people in the state to heed evacuation orders.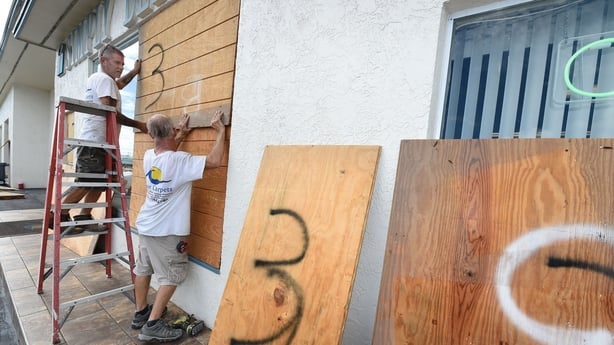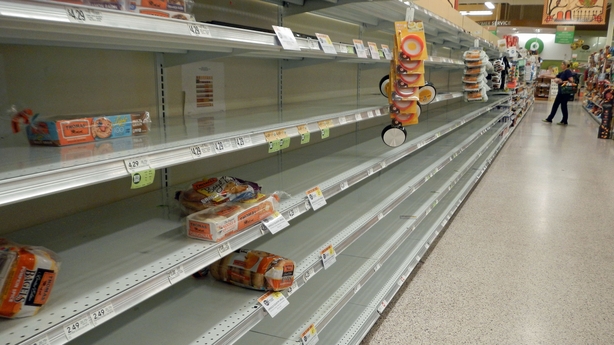 "If you're reluctant to evacuate, just think about all the people who have been killed," Governor Scott told a news conference earlier.
"Time is running out. This is clearly either going to have a direct hit or come right along the coast and we're going to have hurricane-force winds."
A storm surge of up to 2.7 metres was expected.
"Do not surf," the governor said. "Do not go on the beach. This will kill you."
The four US states in the path of the hurricane declared states of emergency, a move empowering their governors to mobilise the National Guard.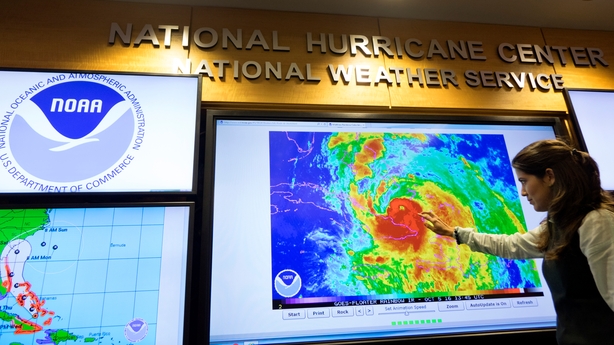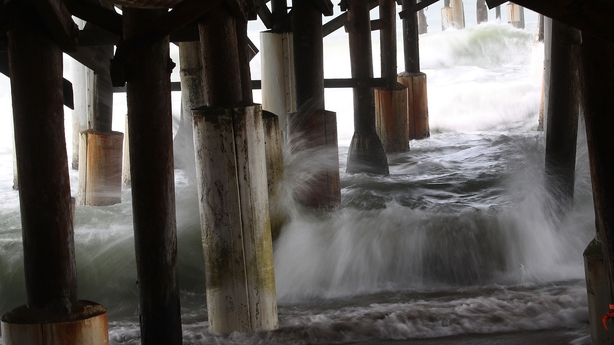 Shelters in Florida, Georgia and South Carolina were opened for evacuees.
Federal emergency response teams were coordinating with officials in all four states and stockpiling supplies, President Obama said.
Schools and airports across the region were closed today and some hospitals were evacuated, according to local media.
Hundreds of flights were cancelled in and out of the Florida cities of Miami, Fort Lauderdale and Orlando, industry website Flightaware.com said.
We need your consent to load this rte-player contentWe use rte-player to manage extra content that can set cookies on your device and collect data about your activity. Please review their details and accept them to load the content.Manage Preferences