The association representing soldiers, sailors and air corps personnel has warned that the closure of Army barracks in the border counties in the last few years could be shown to have serious consequences if a security situation develops following Brexit.
PDFORRA General Secretary Gerry Rooney said the closures were a mistake which will be exacerbated if Irish troops are required in the future to patrol the border areas.
Minister with special responsibility for Defence Paul Kehoe said British Prime Minister Theresa May had made it clear during discussions with the Taoiseach that she did not believe there would be a hard border after Brexit and the Taoiseach held the same view.
He said he respected the views of the representative associations in the Defence Forces but the Government also had a job to do.
Chief of Staff of the Defence Forces, Vice Admiral Mark Mellett said he could not comment on the likely fall-out from Brexit as it was a political issue but insisted the Defence Forces stand ready to serve should the Government require them.
Seven military barracks at Lifford, Rockhill, Letterkenny, Cavan, Monaghan, Castleblayney and Longford were shut as part of a major re-organisation of the Defence Forces that began in 2012.
PDFORRA opposed the closures and still believes it was too early to withdraw from the border barracks and the soldiers should have been kept where they were.
The PDFORRA annual conference is taking place in Cork.
Defence Forces chief disputes claim of unfairness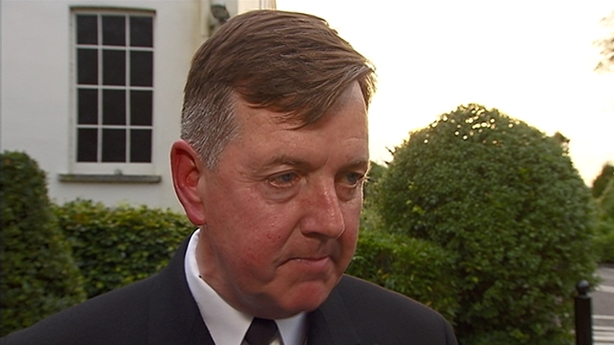 The Chief of Staff of the Defence Forces earlier said he does not believe that the Defence Forces are unjust or unfair.
He was responding to a report that found most soldiers, sailors and air corps personnel did not feel they were informed, involved or treated fairly in the organisation.
Vice Admiral Mellett said there are issues around communication and valuing personnel which are being addressed.
PDFORRA says a major failing highlighted by a recent organisational report is the perception that life in the military is unjust and unfair.
The association has said problems exist in a range of areas including commuting, work life balance and stress.
It added that morale in the Defence Forces is at the lowest it has been for some time, with comradeship and brotherhood fading.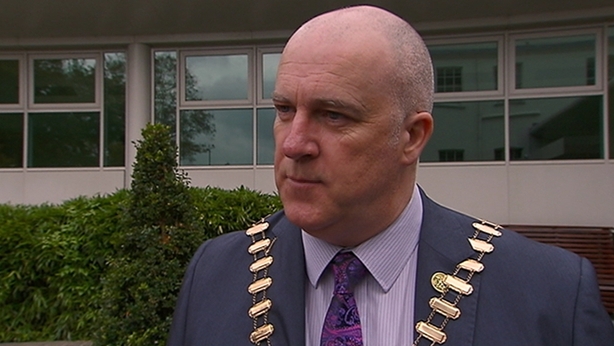 PDFORRA President Mark Scally told the association's annual conference last night that management of its members needed to be improved and they needed to be provided with more information.
Mr Scally has said pay scales and commuting long distances are major problems and he knows people who look for days off because they cannot afford to buy the fuel for their cars to get them to work.
Individuals need to be given more information and personal respect and the emphasis needs to change from control to development, he added.
Yesterday, PDFORRA said it does not believe the Army will be called out if gardaí go on strike next month.