The first televised debate between the two US presidential candidates has taken place. Here's a look at how the US media are reporting the outcome.
The LA Times, The Washington Post and The Wall Street Journal suggest that Hillary Clinton did better in the debate than Donald Trump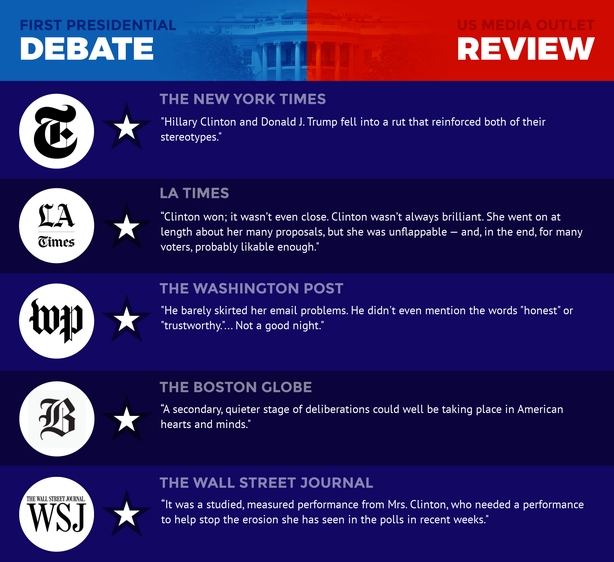 The Atlantic and the Huffington Post both favour Hillary Clinton, while USA Today takes a neutral perspective on the debate.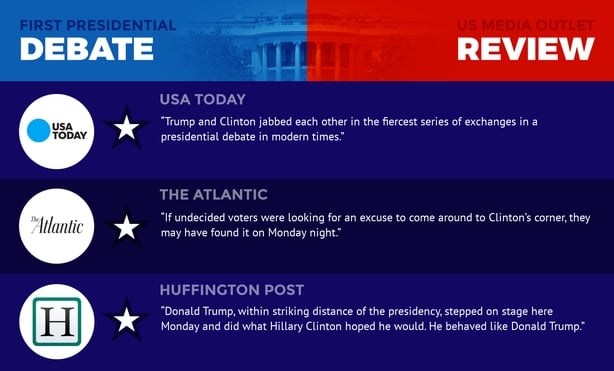 Meanwhile, both the Politico and The Blaze praised Mrs Clinton in the debate while the Drudge Report says she has to rally the youth that elected Barack Obama if she is to win in November.