French President Francois Hollande has said on a visit to the port of Calais that the sprawling "Jungle" migrant camp there must be "completely dismantled".
Mr Hollande, on his first visit to Calais as president, also called on Britain to "play its part" in resolving the migrant crisis.
Most of the migrants and refugees in the camp, mainly from Sudan and Afghanistan, want to go to Britain and try to stow away on lorries heading across the Channel.
On Saturday, Mr Hollande said that the thousands of people living in the camp would be dispersed across France in an attempt to quell criticism of his handling of Europe's migration crisis.
About 9,000 places will be made available at "reception and orientation centres" for migrants living in the camp which is near the port city in northern France, Mr Hollande said on i-Tele, after visiting a facility in Tours, about 240km southwest of Paris.
The migrants will be split into groups of 40 to 50 people for a limited period of three to four months, Mr Hollande said.
Those who fit the asylum criteria will be allowed to stay in France, while those who do not will be deported, he said.
"There should be no camp in France," the French president said.
About 7,000 people live in the northern half of the camp, up from 4,500 in June, according to local authorities, although humanitarian groups put the number closer to 9,000.
France dismantled the southern half of the camp in February and March and the government said it would shut down the rest, but gave no time frame.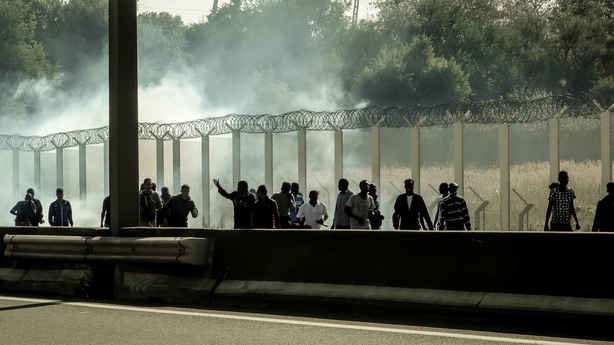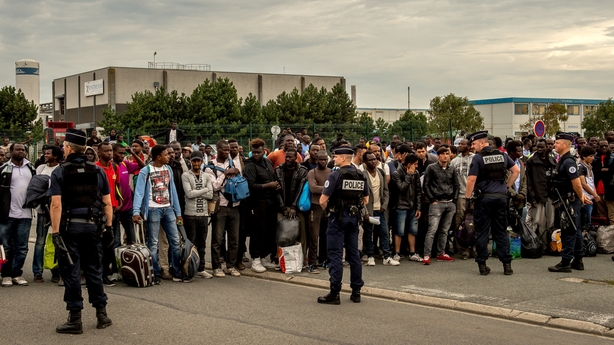 Last week, hundreds of migrants trying to make their way to Britain from Calais clashed with French riot police.
Police used tear-gas grenades and led charges to disperse migrants trying to make their way to the approach road for Calais port.
The clashes took place not far from where a British-financed wall is being built to seal off the road, where migrants frequently try to jump on trucks bound for Britain.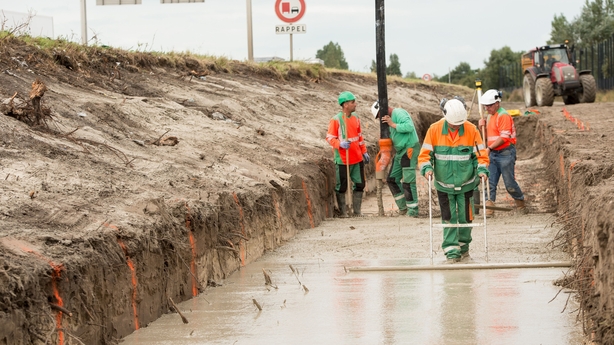 Work started on the four-metre high barrier dubbed the "Great Wall of Calais" on Tuesday.
The concrete wall, which stretches for 1km, is being built along the main motorway to the port in France.
It is expected to be completed by the end of the year.