The Minister for Education has again called on the Association of Secondary Teachers, Ireland to engage in talks with his Department and accept the terms of the Lansdowne Road Agreement.
The union is due to ballot members shortly on industrial action which could see schools close this autumn.
In a letter sent to the ASTI today, Richard Bruton reiterates the Government's position that it is only within the terms of the LRA that any consideration of pay adjustments, including those for newly qualified teachers, can be examined.
The letter outlines the deal struck recently between the Government and two other teacher unions on the issue of additional pay for new entrants to teaching.
It points out that that deal with the INTO and the TUI took place "in the context of both unions' acceptance of the Lansdowne Road Agreement".
The Minister says in the letter that he is willing to conclude a similar agreement with the ASTI, but only in the context of the union's cooperation with the LRA.
Mr Bruton has also said there is a very strong case to be made for additional funding for the higher education sector in next month's budget.
Speaking in Killarney where he was attending the Annual Conference of the country's Education and Training boards, Mr Bruton said many sectors had been through what he called a lost decade when investment that was needed could not be made.
He said, however, that in the run up to the budget he would be arguing trenchantly that investment in education was key.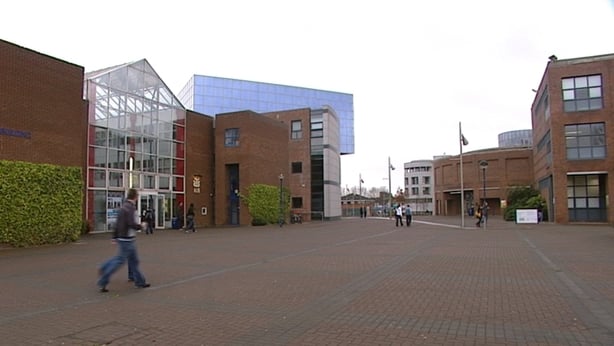 Despite this, Mr Bruton said he would not describe the funding shortfall in higher education as a "crisis". The situation has been characterised as such by some colleges and trade unions representing the sector.
Employers had not seen a decline in the quality of graduates, he said, and they were very impressed with the quality of research.
But he said there was no doubt that the current situation could not go on forever.
On the long term issue of funding, Mr Bruton said a ten-year political consensus was needed around how to fund higher education.
Meanwhile, a second-level school patronage body warned that a shortage of teachers in a range of subjects has now reached crisis proportions and has urged Mr Bruton n to take action.
The group's president told delegates that schools were having serious difficulty finding second-level teachers in subjects such as home economics, Irish, higher-level maths, and languages and sciences.
Pat Gilmore said schools were also finding it hard to find teachers capable of teaching through Irish.
Speaking just prior to an address by Mr Bruton, Mr Gilmore said that in the case of home economics it was "virtually impossible" to recruit a teacher to cover maternity leave.
Mr Gilmore said the shortage of qualified teachers had resulted in students in their Leaving Certificate year being left without a qualified teacher in some subject areas for up four months at a time.
He said despite the fact that ETBI had highlighted the teacher shortages issue on a number of occasions in recent years, there had been no developments to address what had now reached crisis proportions.
A forthcoming report on teacher supply would clearly identify the subject areas in which teacher shortages exist, he said, adding that while there was a clear need for a national strategy to address the problem, urgent action had to be taken to address the shortages now.