US Ambassador to Ireland Kevin O'Malley has unveiled a bronze bust of Barack Obama at the visitor centre at the Obama plaza in Moneygall, Co Offaly to mark the US President's historical connection with the village.
Mr Obama's ancestor Falmouth Kearney, the son of the village shoemaker, emigrated from Moneygall to the US in 1851, in the aftermath of the famine in Ireland.
The President visited the village and the Falmouth ancestral home in 2011, along with his wife Michelle.
A visitor centre with mementos and photographs outlining President Obama's connection with the village and recalling his visit there, is now open at the plaza located off the M7 motorway.
Unveiling the bust today Ambassador O'Malley said President Obama speaks frequently about his visit to Ireland and the great welcome he got here and its a place very close to his heart.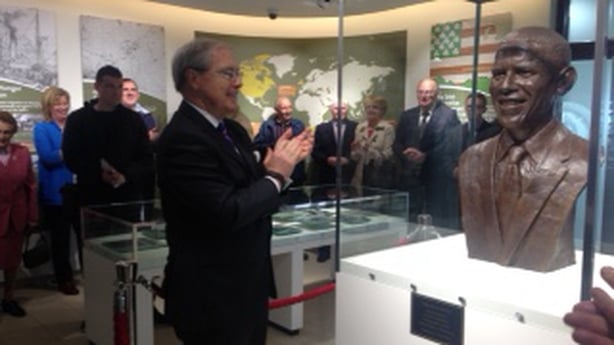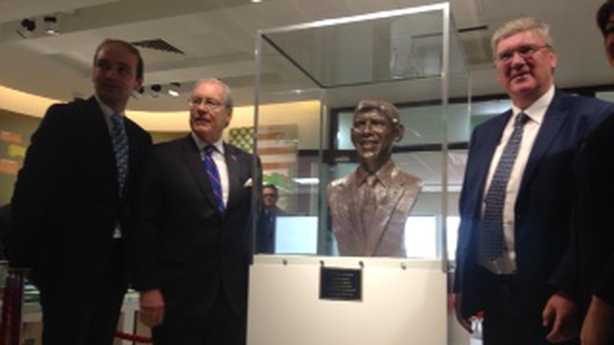 He said he believes the President will revisit Moneygall in the years ahead, once he has completed the busy schedule of the remainder of his presidency which ends next January.
The bust was made by sculptor Mark Rodes and commissioned by businessman Pat McDonagh, owner of the Obama plaza.