Unions at Bus Éireann have voiced fury and raised the possibility of industrial action over the company's plan to separate the loss-making Expressway intercity from the rest of the company and to lower the terms and conditions for staff working that division.
The plan also envisages sub-contracting of certain routes and further efficiencies across the entire organisation.
The unions spoke out following the end of pay talks being held held today between them and Bus Éireann at the Workplace Relations Commission.
SIPTU sector organiser Willie Noone said the proposal was disappointing and totally unacceptable to members, who would not accept "any sort of blackmail" to go into talks about a pay claim on the basis that they must sit down and discuss the company plan.
He said the unions had referred the pay claim to the Labour Court - and that they would consult with members about the possibility of a ballot for industrial action to protect members' interests.
NBRU General Secretary Dermot O'Leary said it would definitely be balloting members for industrial action.
He described the Expressway proposal as an industrial relations bombshell which would threaten the livelihoods of 800 employees.
Mr O'Leary criticised the Government's strategy on transport, accusing it of cutting off vital financial support.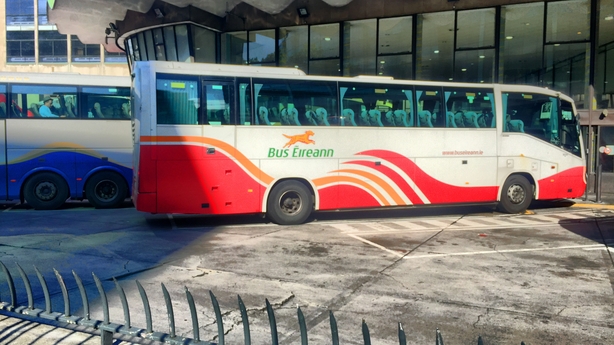 He said the likelihood of a ballot would be pretty high as members were upset, and might use this to show the contempt they have for the company at this point.
Mr O'Leary said it was simply not good enough to wait from January to September before informing unions of their plan, to still not disclose full details and to come to the table without "a red cent" for a pay claim.
In a statement this evening, Bus Éireann said: "Management have prepared a plan to transform and restructure Expressway into a sustainable business as part of an overall strategic plan for the company.
"We need to introduce a new competitive model with a new structure and reduced costs.
"While this is a major challenge for all employees at Bus Éireann - who we recognise as fully committed to the company - our plan needs to address the urgent financial challenges facing the business.
"It is imperative that talks with unions continue, on the substantive issues of the financial crisis facing Bus Éireann."
Earlier in a letter to employees, the company said that in the current financial situation, no payroll increases can be contemplated at this time.
In his letter, Chief Executive Martin Nolan warned staff that the company is facing a very serious and difficult situation of severe financial difficulties.
He said the company's finances are in a "critical" position with losses of €5.6 million in 2015 and projected losses of €6 million for 2016.
A minimum turnaround of €7m is required, according to Mr Nolan.
He noted that while the schools and Public Service Obligation businesses are performing satisfactorily, the Expressway business is continuing to lose money.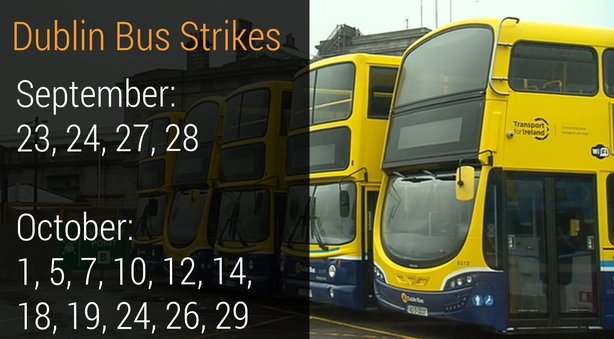 Arriving for the talks at the WRC, union representatives warned that their members would not accept a situation where they were denied pay rises, and warned of the danger of industrial action. 
Bus Éireann's 2,500 workers had a 19-month pay cut restored in January 2015.
They are expected to seek a pay rise similar to the Dublin Bus claim - around 5% per year plus a 6% national wage round that was never paid.
Dublin Bus workers rejected a Labour Court recommendation of 2.75% a year and have planned another 15 days of strikes.
Mr Noone said it would not be acceptable to his union for the company to indicate not just that there was no money for pay rises, but that there would also be a requirement for further cuts.
He said it would not be good enough for staff at Bus Éireann to see their colleagues in sister companies being offered increases - even if these were not sufficient - when they could face further cuts.