A row has broken out between a group of parents in Kerry and Bus Éireann over different costs of using the bus service for children in the same village.
Parents of a group of secondary school pupils from Annascaul in west Kerry have accused Bus Éireann of discriminating against them by charging their children double what they are charging other children from the same village to get to school.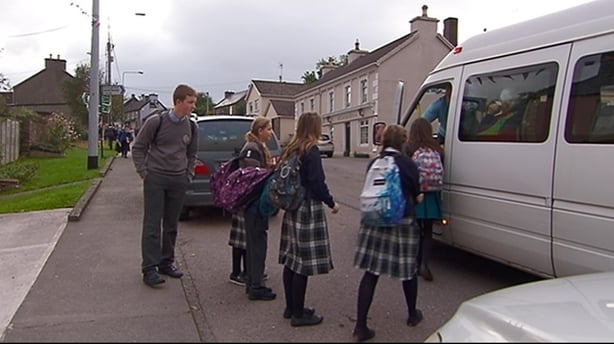 Thirty-five pupils travel 33km to secondary school in Tralee everyday.  Seventeen of them pay €350 per year for their tickets, the other 18 are being asked to pay double that, €700, on the scheduled Bus Éireann service.
Bus Éireann selected the 17 by lottery to travel on the school minibus at the reduced rate.
Some parents have refused to pay the higher fares, while other parents whose children were selected in the lottery to travel on the school bus want Bus Éireann to reconsider.
Bus Éireann has compromised, reducing the full fares on the scheduled service from between €1,100 and €1,800 to €700 per year. 
However, parents say they want every child to travel on the same €350 fare.
Bus Éireann's offer of a compromise has been rejected by parents who say that operating two systems with two different ticket prices for the same group of students is unfair. 
The parents have said their campaign against the two-tier fare will continue.