World leaders have gathered at the United Nations in New York to discuss issues affecting refugees and migrants.
At the special UN summit, leaders are endeavouring to agree a set of proposals arising from negotiations with diplomats from Ireland and Jordan co-chaired earlier this year.
There are more than 21 million refugees in the world - more than at any time since World War II. Half of them are children.
The summit aims to formulate a global plan to come up with solutions.
Chinese Premier Li Keqiang has told the summit that China plans to provide an additional $100 million in assistance to help deal with the refugee crisis. 
He said that large movements of refugees posed a political, social and security threat that created opportunities for terrorists to exploit.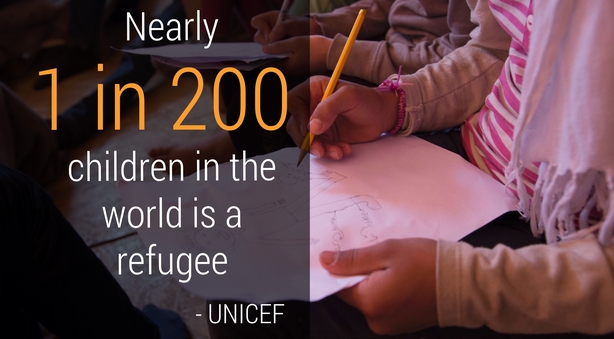 It is the first time world leaders will focus their efforts on this subject.
Earlier this year, a set of proposals were agreed by countries following negotiations led by Ireland and Jordan.
However many frontline agencies dealing with refugees and migrants, including Oxfam Ireland and Trócaire, have warned that the proposals do not go far enough and are too vague because they do not force countries to commit to accepting set numbers of refugees.
Last September, the Government committed to accepting 4,000 Syrian refugees, but so far just over 300 have actually arrived in Ireland.
Tánaiste Frances Fitzgerald will represent the Government at the summit where global leaders will outline what their country will do to help migrants and refugees.
More than 65 million displaced people worldwide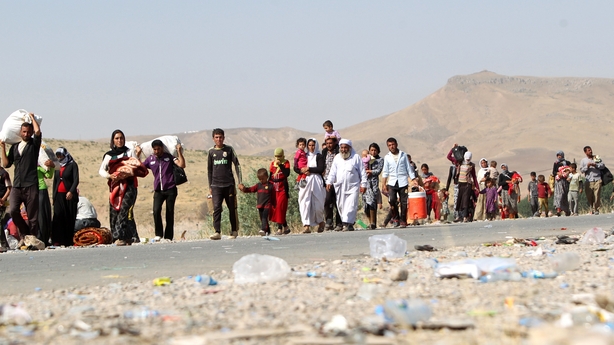 World leaders are expected to adopt the New York Declaration for refugees and migrants.
This document "expresses the political will of world leaders to save lives, protect rights and share responsibility on a global scale".
The New York Declaration is a lengthy document aimed at unifying the 193 UN member states.
Broadly it aims to protect the human rights and dignity of displaced persons.
According to the UN High Commissioner for Refugees, there are more than 65 million displaced people around the world, 21.3 million refugees, three million asylum seekers and over 40 million internally displaced persons.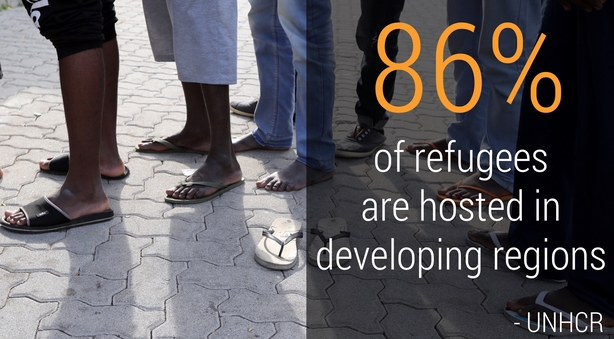 There are specific pledges relating to ensuring education for all refugee and migrant children and to preventing sexual and gender-based violence.
The world leaders will also strongly condemn xenophobia and racism towards refugees and migrants and support a global campaign to stop it.
In adopting the New York Declaration later today, nations will also start negotiations on a new international conference to adopt a global compact agreement for "safe, orderly and regular migration" in 2018.
This would mean that there would be international norms for migration - just as other areas of international relations are governed by agreement principles and rules.
Those principles would involve a more equitable sharing of responsibility of caring for refugees and migrants, with an acceptance that the burden of doing so is not currently shared fairly between countries.
Agreement on a comprehensive framework like that is described as "momentous" by the UN.
UN High Commissioner for Refugees Filippo Grandi said the 193 member states "must resolve that not just a few countries should continue to shoulder the responsibility of hosting the vast majority of the world's refugees and that those who can must resettle or reunite many more refugees in their countries".
Warning that refugee summit will not do enough
Oxfam Ireland, however, is warning that the summit is likely to "fall short".
CEO Jim Clarken said that an "ambitious response" was needed, and as Ireland is co-chair of the summit, he called for Ireland to "lead by example".
He said its "response to date has been too slow. More than a year since Ireland committed to taking in 4,000 refugees, so far just over 300 people have actually arrived."
At this rate, he said it would take Ireland ten years to fulfil its commitment, adding that this was "time people don't have to wait. Given the unimaginable suffering and uncertainty they are fleeing, this is unacceptable".
Trócaire was also critical of the summit's agenda and of Ireland's commitment to date.
Executive Director Éamonn Meehan said that there was a "lack of political will and Ireland has yet to play its part", warning that this would be "a summit of vague promises rather than practical solutions".
Tomorrow, on the sidelines of the UN General Assembly General Debate, US President Barack Obama will hold another summit focusing on refugees.
He is asking nations that partake in that to pledge financial and humanitarian aid and to increase their intake of refugees.
That summit is co-hosted by Canada, Ethiopia, Germany, Jordan, Mexico and Sweden.