Minister of State with Special Responsibility for Defence Paul Kehoe has presented military citations to soldiers from the midlands who fought in the siege of Jadotville in the Congo in 1961 and the next of kin of those who were on duty with the battalion.
Over 60 former soldiers and their families attended the ceremony in Custume Barracks in Athlone.
The event was organised to formally recognise the bravery of the soldiers 55 years after they were attacked while on United Nations duty in the region.
Veterans of the siege, who were held in captivity after the attacks, said the presentation was long overdue.
On 9 September 1961 soldiers from Athlone, Mullingar and Finner were on duty with A Company of the 35th Infantry Battalion in the Congo when they came under fire at their UN post at Jadotville. 
The unit endured continuous attacks from ground and air after they were surrounded by a large force supporting the breakaway province of Katanga.
160 Irish soldiers were attacked by 3,000 enemy troops yet less than ten were injured in the siege.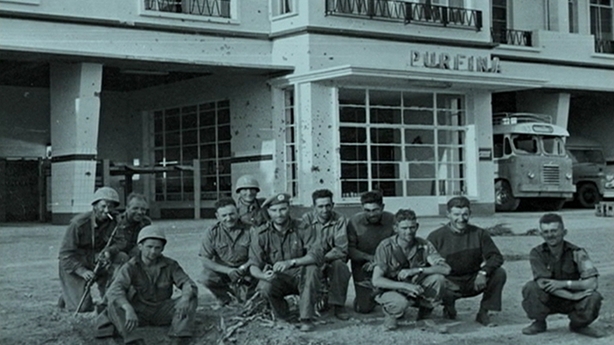 Speaking at the event, Mr Kehoe said: "I am very pleased to present this unit citation which recognises the bravery and courage of A Company during the siege of Jadotville whilst cut-off from support and reinforcements.
"A total of 6,000 Irish soldiers served in the Congo from 1960 until 1964 and I want to take the opportunity to recall the contribution of all who served in the various Irish contingents over the course of this long mission," added Mr Kehoe.