An off-duty police officer, who is originally from Ireland, has been discharged from hospital after being attacked by a man wielding a meat cleaver in New York.
Detective Brian O'Donnell, from Banagher, Co Offaly, was injured while trying to help his colleagues as the attacker resisted arrest.
The incident happened yesterday after officers from New York Police Department confronted a man trying to remove a clamp from the wheel of his car.
The situation escalated when the man, named as Akram Joudeh, produced an 11" meat cleaver and ran away.
He was shot at 18 times by police and is critically injured.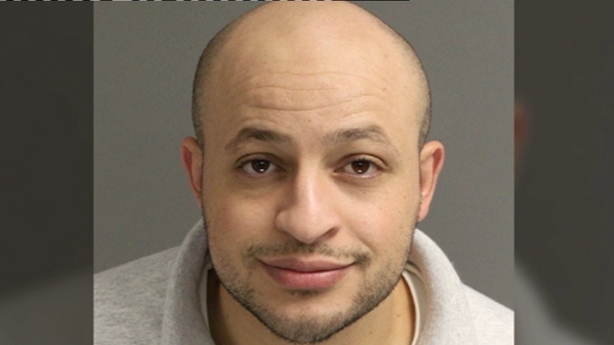 Police say Mr Joudeh's last known residence was in Queens, but they believe he had been living out of his car.
Addressing the media NYPD Chief James O'Neill said police initially tried to subdue 32-year-old Mr Joudeh before Mr O'Donnell, wearing civilian clothes, attempted to subdue the suspect.
 "The detective was struck in the head by the cleaver causing an approximate six-inch gash, from his temple about down to his jaw. Uniformed officers then fired at the suspect, striking him several times," Mr O'Neill said.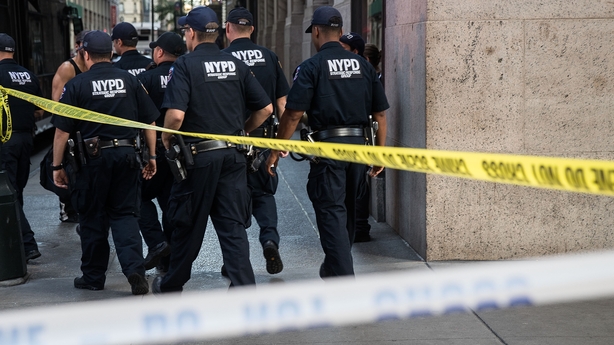 When questioned about the need to fire 18 shots at the suspect in order to subdue him, New York Police Department Commissioner William Bratton said after viewing the video and speaking with the police officers he "commends them for their performance."
"I know you raised the question of 18 shots. We have a character running down the street waving a cleaver.
"Despite that, the officers approached him, sought to take him into custody, at which time one of them received a very significant injury to his face at which time based on the preliminary investigation, the officers fired sufficient rounds to stop the attacks."
Irish NYPD officer injured in meat cleaver attack pic.twitter.com/phTxg66BHr

— RTÉ News (@rtenews) September 16, 2016
Detective O'Donnell was treated for his injuries at Bellevue Hospital Center.
He was discharged from hospital this evening and received a guard of honour from his colleagues in NYPD's 19th Precinct.