The Government has published an action plan aimed at making the Irish education and training system the best in Europe by 2026.
The plan will run over the next three years and will comprise of hundreds of actions to be implemented over the period, with a focus on disadvantage, skills, and improvements within the education service.
The plan will be updated annually with implementation reports published every three months.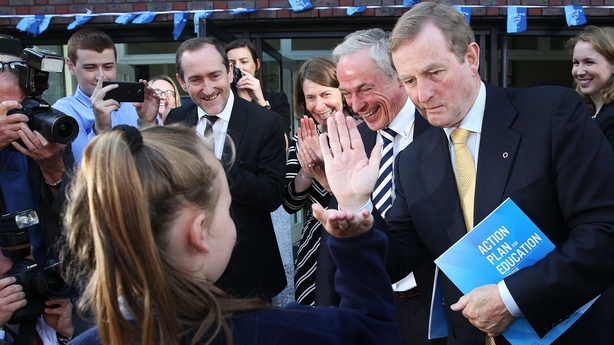 Targets will include raising pupil retention rates in DEIS or disadvantaged schools to the national norm within the next decade.
Among the plan's goals is to increase the number of students studying "gateway subjects" such as physics, chemistry and higher level maths and to increase the number of students in work placements as part of their third level qualification.
The Minister for Education has said primary school teachers will be equipped to deliver coding in schools as part of the plan.
Speaking on RTÉ Drivetime, Richard Bruton said there is a lot of work to do with digital technology to help improve the learning experience for students, describing it as a "powerful tool" for teachers to make an impact.
Mr Bruton said his Department will make a strong case to "win" the resources the sector needs.
In relation to funding problems at third level, he said the Government recognises it is an area that can not be ignored, but a political consensus is needed.
The National Association of Principals and Deputy Principals said a number of initiatives in the plan, if implemented, that "will vastly improve the educational system for students from primary school right up to third level."
"However, while the blueprint set out for our education system is very positive, it is imperative that these proposals are supported with the necessary budget and resources," said NAPD director Clive Byrne.