A group of consultants from University Hospital Waterford have said they utterly reject the findings of the Herity review, which did not recommend a second catherisation laboratory at the hospital.
The provision of a second specialised lab has been a key issue for Minister for State Independent John Halligan who has threatened to resign from Government if it does not go ahead.
Consultant cardiologist Patrick Owens said lives were at stake as the method used to determine the catchment for the laboratory was wrong.
He said it underestimated the catchment by mistaking constrained resources for low activity and he said the report's recommendations were invalid because of this.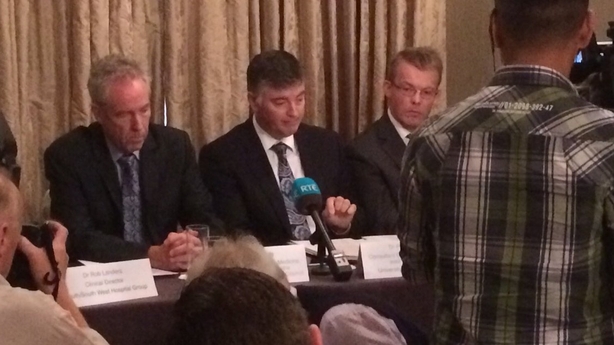 He said they got no right of reply and that was not acceptable and he said he wished the issue had not become politicised.
Dr Owens said Mr Halligan had been enthusiastic in terms of keeping the issue in the public eye but the focus had moved onto the politics of the story and the "to-ing and fro-ing" and he said it was not a political question but a health and welfare one.
He called on Minister for Health Simon Harris to meet them so they could relay their concerns.
The Minister's spokesperson repeated today that Mr Harris accepted the recommendations in the review by Dr Niall Herity.