A new online system to allow people book appointments for immigration registration at an office in Dublin has been taken offline just hours after launching due to high volumes of traffic.
The booking process, aimed at ending the long queues for people needing visas from the Irish Naturalisation and Immigration Service offices, went live yesterday, with the first appointments scheduled for Thursday.
However the INIS says the website is "now being reinforced to maintain performance".
"To make this change, it must be taken offline temporarily and we apologise for this."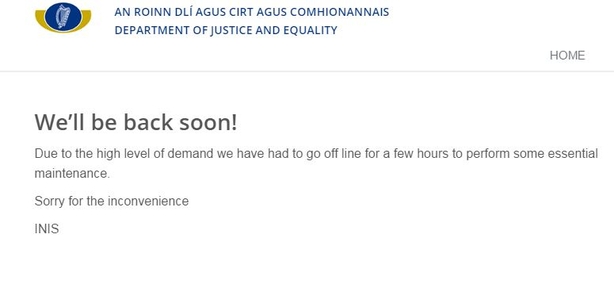 The new system removes the need for people to line-up, often overnight, outside the offices on Burgh Quay.
The length of the lines has been a source of controversy for years, with applicants often needing to take time off work or from their studies to secure a walk-up appointment.
The INIS has now promised there will be "no more queues. No more tickets. Clear appointment times."
The office processed 75,000 of the 115,000 non-European Economic Area applicants with permission to live in Ireland last year.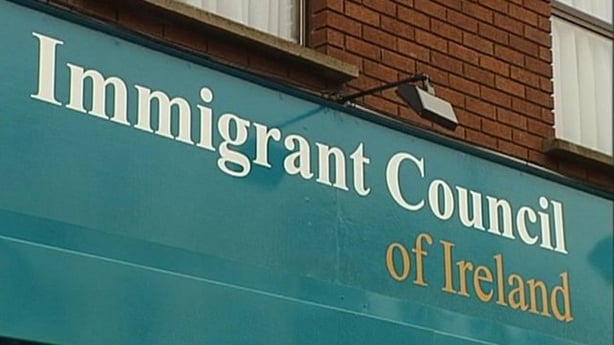 The Immigrant Council of Ireland said the changes will make Ireland more welcoming to new arrivals and called for the system to be rolled out nationwide.
"For far too long, people in need of work, study or re-entry visas have had to queue for hours on end to get an appointment at Burgh Quay," said Brian Killoran, Chief Executive of the Immigrant Council.
"The system will alleviate the inconvenience caused by the previous queuing methods."
The booking system for people to make an appointment for next Thursday onwards in one hour time slots went live on the INIS website yesterday.
A similar appointment service for re-entry visas was introduced last November.
The Department of Justice says the new system and the transfer of registration functions from the Garda National Immigration Bureau to the INIS "forms part of the wider reform programme of immigration services".
Other reforms include the ongoing civilianisation of immigration functions at Dublin Airport, freeing up gardaí for other duties.