Wicklow, East Carlow TD Stephen Donnelly has said that he would not rule out joining another party, following the announcement that he is leaving the Social Democrats.
He was one of the founding members of the party in July last year and shared the leadership role with fellow TDs Róisín Shortall and Catherine Murphy. 
He has criticised suggestions from his former party colleagues that he was not prepared to work at building the party organisation.
A party statement announcing his departure had said the task of building a party brick-by-brick required dedication, was time consuming and could be overwhelming for some.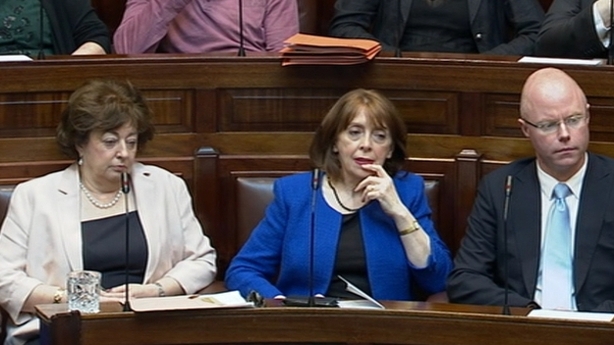 It said: "This is a long term project which requires dedication, hard work, long hours and a major commitment from all involved including our elected representatives.
"The levels of dedication required for such a major undertaking can be overwhelming for some.
"However our elected councillors, our staff team and our volunteers are passionate about our project and we will now get on with the job of building our party."
Speaking to RTÉ News, Mr Donnelly said he had never been accused of being work-shy in his life and it was an unfortunate thing to suggest.
He said he would not rule out joining another political party but would have to talk to his supporters before making any decision.
Mr Donnelly said: "No I wouldn't rule anything out. I need to talk to my supporters and say 'What is the best way for me to continue to serve the people of Wicklow and East Carlow, and our country in the best way that I can.'"
In a statement earlier today, the party said: "We are disappointed that he has decided to walk away from the project, we undertook, to establish and build the party".
Statement from Social Democrats regarding the departure of Stephen Donnelly T.D. https://t.co/fW6R6cQ0OF

— Social Democrats (@SocDems) September 5, 2016
Speaking on RTÉ's Drivetime, Mr Donnelly described Ms Shorthall and Ms Murphy as "formidable parliamentarians". 
He said he does not believe the team was working well enough for him.
Mr Donnelly said: "In any relationship, of course there are things that I could point to asking 'did I always perform my best'. Sadly, I have concluded, after a considerable period of time that it isn't right for me and it isn't right for the party either."
He said he concluded sometime ago that his decision to remain in the party was not right and felt he was no longer serving his constituents in the best way he could. 
It is with sadness that I'm announcing my departure from the Social Democrats today. Thanks to all involved. https://t.co/OrLleqxcOw

— Stephen Donnelly (@DonnellyStephen) September 5, 2016
This afternoon he confirmed that he is staying in the Dáil group, made up of the Social Democrats and the Green Party.
If he had left the group, they would have lost certain speaking rights.
Ms Shortall described his decision as "regrettable".
Speaking on RTÉ's News at One, she said it is "unfortunate that he's leaving us at a time when we're about to take off and we have that additional capacity" following the party's performance in the General Election, adding that "it didn't work out as we were hoping it would work out in terms of the leadership team".
She said Mr Donnelly is a "very talented politician" but "maybe he had different expectations of what it would be like to start a new party, to build a party from scratch. It's tough work".