European Commission President Jean-Claude Juncker said the EU's ruling that Apple must pay a huge tax bill to Ireland was clearly based on facts and existing rules and was not a decision aimed against the United States.
Last week, European Commission anti-trust regulators ordered Apple to pay up to €13bn in taxes to the Irish Government after ruling that a special scheme to route profits through Ireland was illegal state aid.
Mr Juncker, speaking on the sidelines of the G20 summit in China, said that the European Commission investigations on taxation have mainly targeted European companies.
The decision comes amidst a co-ordinated global initiative to crack down on tax evasion by multinational companies, spearheaded by the Paris-based Organisation for Economic Co-operation and Development.
The ruling against Apple has pushed the issue into the limelight and raised the risk of significant push-back from the US, analysts say, where some lawmakers are saying the result represents a European encroachment on the US potential tax base.
Meanwhile, Fianna Fáil leader Micheál Martin has said he fully backs the Government's plan to appeal the Apple tax ruling.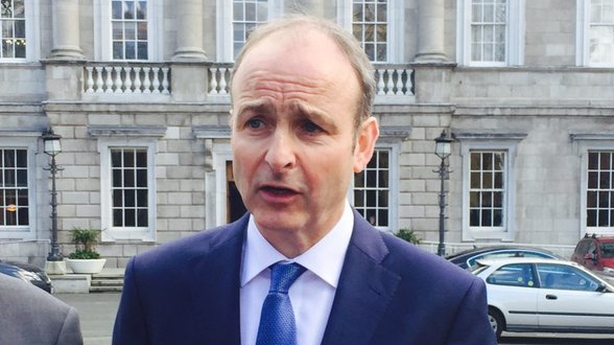 Speaking on RTÉ's This Week, Mr Martin rejected claims the US multinational had a special deal in Ireland, saying the Revenue Commissioners carried out tax assessments with complete independence.
Mr Martin said that appealing the ruling was essential "to protecting the foreign investment which is vital to Ireland's economy".
The European Commission issued a statement this afternoon saying that it would not comment on speculation about what it is investigating. The statement added that it is investigating over 1,000 tax rulings in 23 member states.
Apple's Chief Executive Tim Cook last week described the ruling as "total political crap", but France and Germany have come out to back Brussels on the decision.