Pope Francis has declared Mother Teresa a saint in a canonisation mass in St Peter's square at the Vatican.
"For the honour of the Blessed Trinity ... we declare and define Blessed Teresa of Calcutta (Kolkata) to be a Saint and we enroll her among the Saints, decreeing that she is to be venerated as such by the whole Church," the pontiff said in Latin.
The elevation of one of the icons of 20th century Christianity came a day before the 19th anniversary of her death the Indian city now known as Kolkata, where she spent nearly four decades working with the dying and the destitute.
Up to 100,000 pilgrims attended the service. She will be known as St Teresa of Calcutta.
Thousands also attended a papal audience yesterday in the Vatican, where a large canvas of the late nun in her blue-hemmed white robes hung from St Peter's basilica.
The Church defines as saints those believed to have led such holy lives they are now in heaven and can intercede with God to perform miracles - two of which are needed to confer sainthood.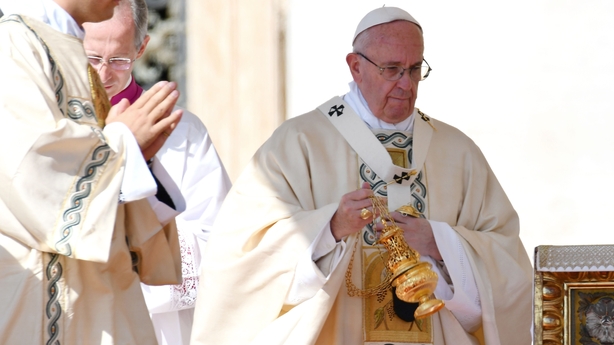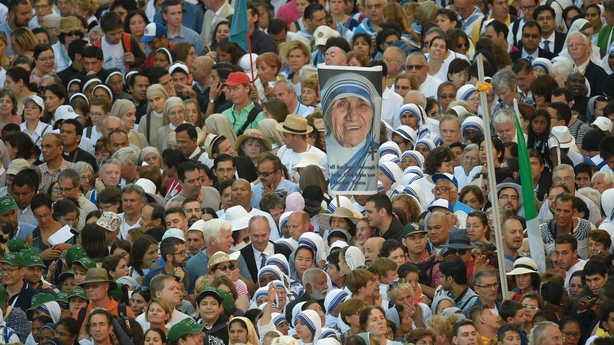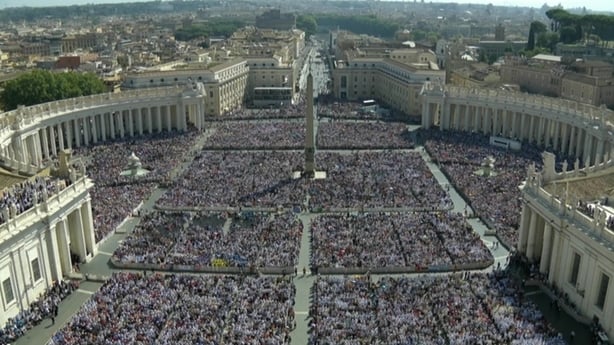 She is credited with healing an Indian woman from stomach cancer in 1998 and a Brazilian man from a brain infection in 2008.
However, critics have said she did little to alleviate the pain of the terminally ill and did not tackle the root causes of poverty.
The canonisation will also be celebrated in Skopje, the capital of modern Macedonia where Mother Teresa was born of Albanian parents in 1910 and became a nun aged 16.
In Kolkata, where the first MoC mission was set up in 1952, there will be prayers, talks and cultural events, but no major ceremony.
Delegations from at least 15 national governments were expected at the Vatican.