As the European Commission decided that Ireland granted undue tax benefits of up to €13bn to Apple, it made headline news at home and abroad.
The story dominated most of the UK papers this morning with The Financial Times saying the tax ruling "clears the way" for further crackdowns on Apple.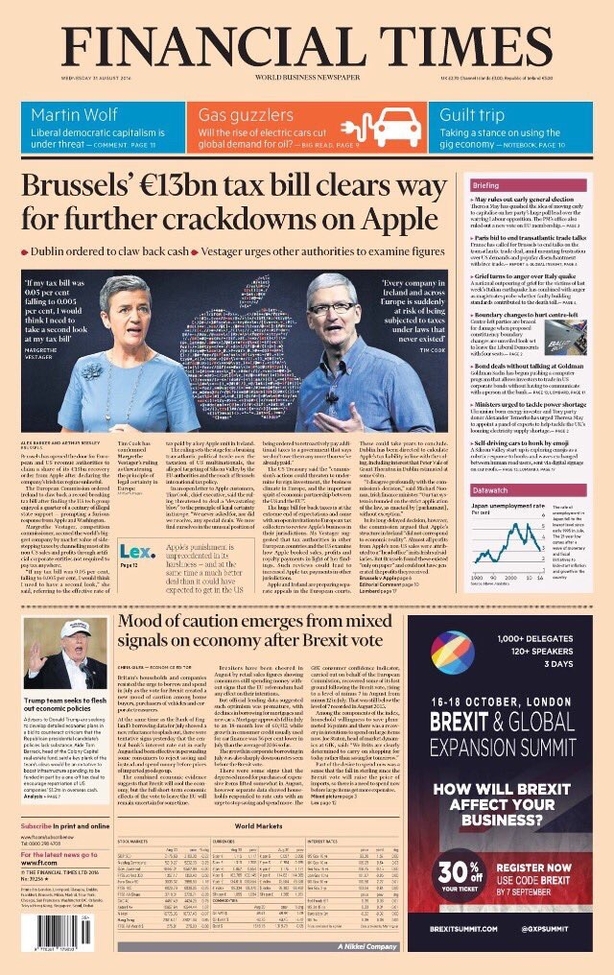 The Independent's take was that Downing Street would "welcome" Apple to the UK.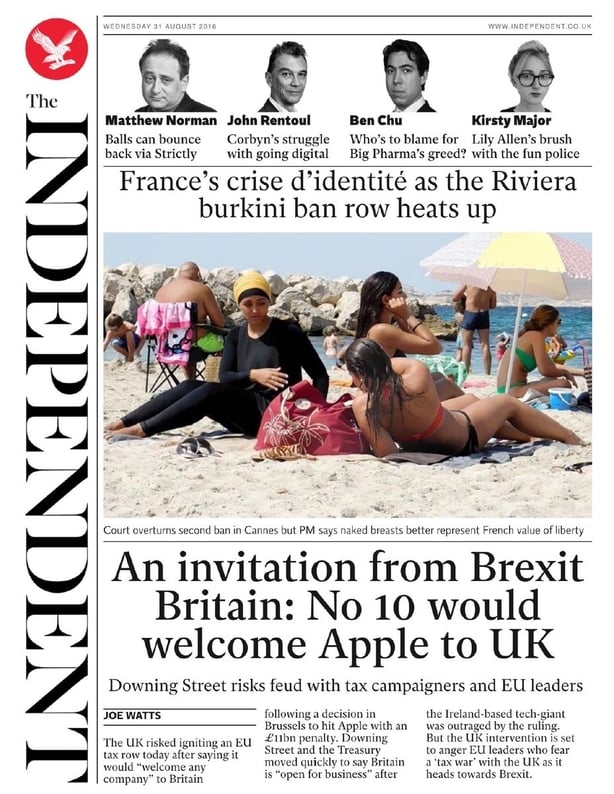 Meanwhile The Guardian focused on Apple's reaction and warned that jobs could be affected by the decision.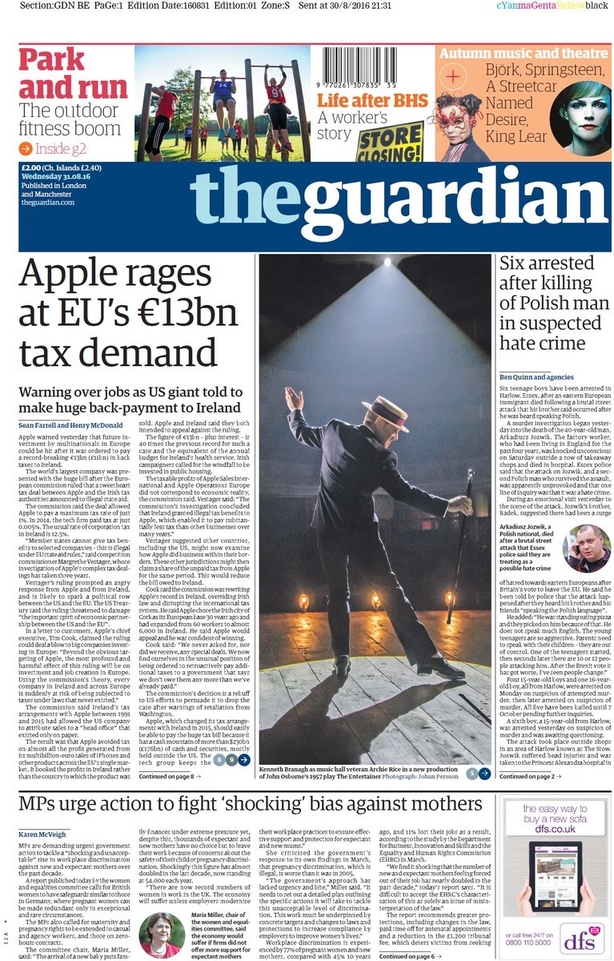 The story also received coverage in the US:
The International New York Times ran with the story saying 'EU orders Ireland to collect taxes from Apple'.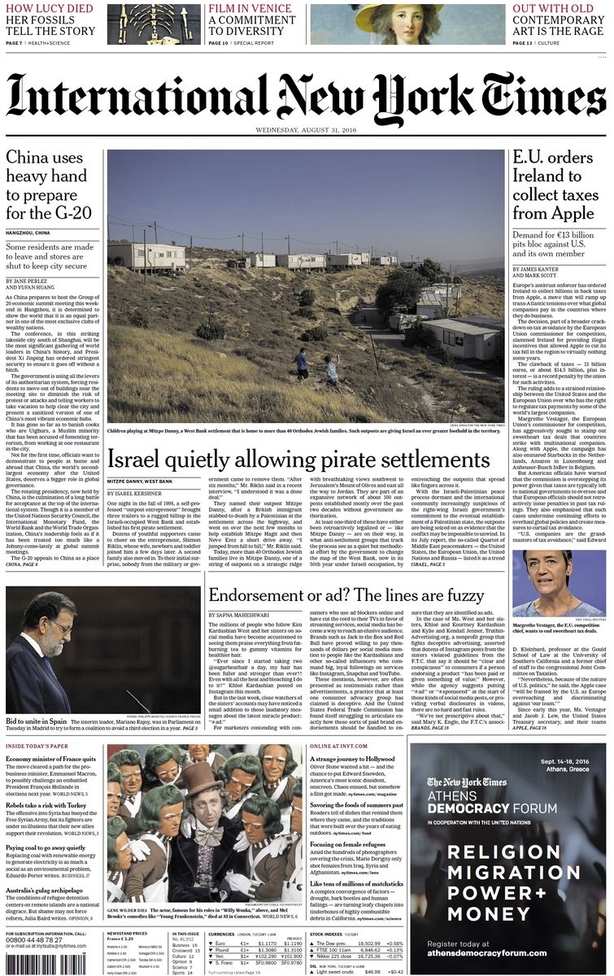 Meanwhile the US version of the paper ran the story under the fold.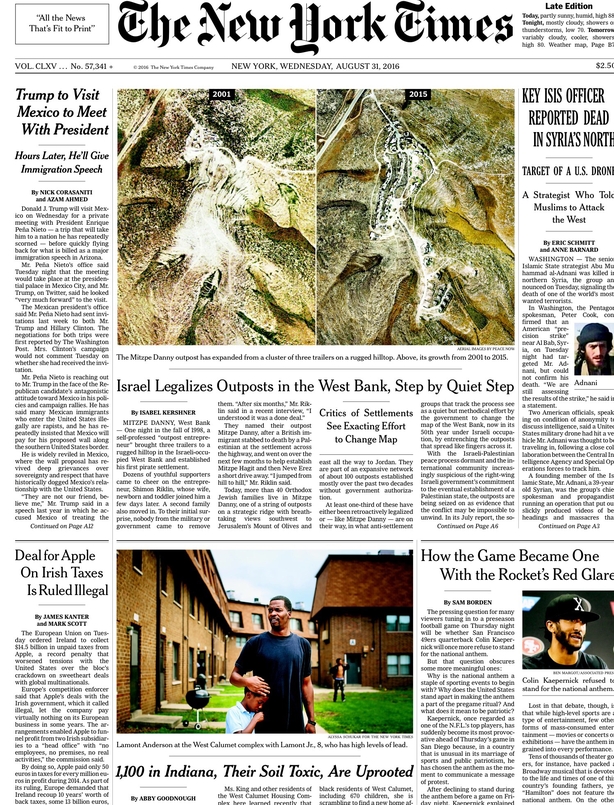 Elsewhere:
Austria:
The Kurier says that the EU will hunt down corporations not paying tax.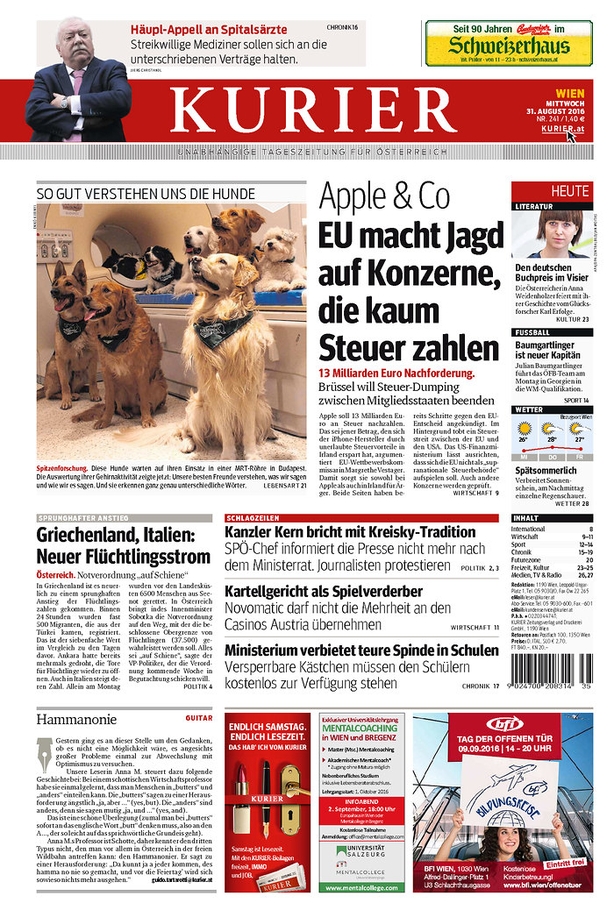 Germany:
Passauer Neue Presse runs the story on their front page saying that Apple should pay the extra €13bn in tax.