Máirtín Ó Muilleoir has said he will not step aside from his role as Northern Ireland's finance minister.
It comes as a Stormont Assembly Committee called on him to step down while an investigation into a witness controversy is carried out.
In a statement, Mr Ó Muilleoir said: "There is no basis for me to step aside as Finance Minister and I have absolutely no intention of doing so."
Last week, Sinn Féin's Daithí McKay resigned from the Assembly over what he said was inappropriate contact with witness Jamie Bryson prior to his appearance before a committee last September investigating the purchase of NAMA properties.
Mr Bryson alleged the then-first minister Peter Robinson was in line to benefit from kickbacks linked to the purchase.
Mr Robinson has always denied the claims.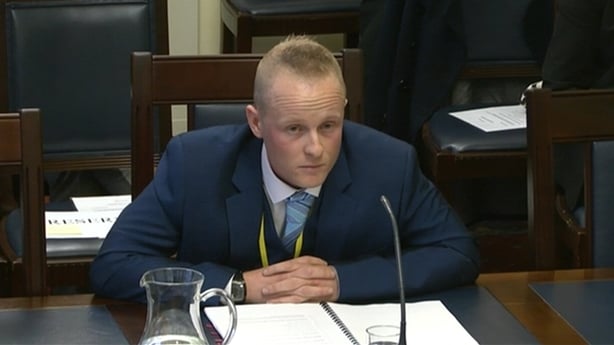 Mr Bryson first came to prominence four years ago during loyalist protests over the union flags row at Belfast City Hall.
Last week it emerged Mr McKay had been communicating with Mr Bryson through Twitter in advance of the hearing.
Sinn Féin insists the party knew nothing of what it calls Mr McKay's inappropriate actions.
Mr Ó Muilleoir also has denied he had any knowledge of or involvement in those contacts.
At this morning's committee hearing, Sinn Féin's Caitríona Ruane was the only member who did not support the call for her colleague to stand aside.
The meeting was chaired by the Democratic Unionist Party's Emma Little Pengally, a former advisor to Mr Robinson and a former junior minister.
Sinn Féin's Martin McGuinness issued a statement ahead of the meeting saying he has full confidence in Mr Ó Muilleoir.
The North's Deputy First Minister accused those seeking for Mr Ó Muilleoir to stand aside of engaging in "petty party politicking".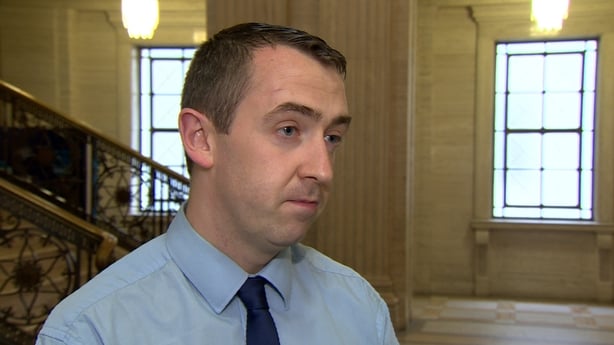 Sinn Féin has until Friday to say who will get Mr McKay's job in the Assembly.
Ulster Unionist leader Mike Nesbitt this morning said Mr Ó Muilleoir should step aside while the Standards Commissioner at Stormont carries out an inquiry into the Bryson contacts.
Speaking on RTÉ's Morning Ireland, Mr Nesbitt said he is not accusing Mr Ó Muilleoir of anything but the fact remains that he has been named in a series of communications, and it would be appropriate for him to stand aside as Finance Minister until the situation has been resolved.
He said there was a duty to restore public confidence which was, he said, low.
Mr Nesbitt said that Sinn Féin could nominate someone else to step into the position until the inquiry is completed.
He said that this would also expedite any independent inquiry that was decided on.
Mr Nesbitt said the big question to be answered was whether Mr McKay acted on a solo run or whether others in Sinn Féin had been aware of what he was doing and supporting him.
He added that he found it hard to believe Mr McKay had acted alone.