The dominance of the churches in primary education here has led to an unusual situation at Dublin City University, writes RTÉ'S Education Correspondent Emma O Kelly.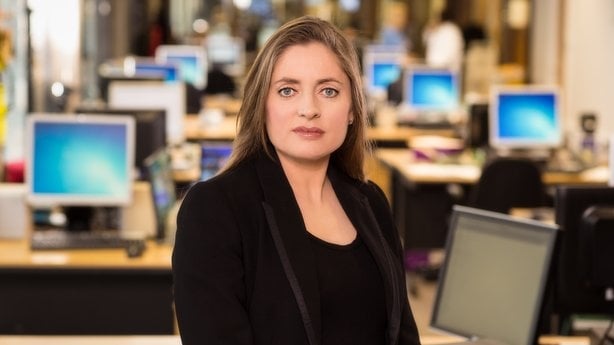 This year sees the full incorporation into DCU of three former colleges of education - the Catholic St Patrick's and Mater Dei colleges, and the Church of Ireland College of Education (CICE).
Both St Pat's and the CICE train primary school teachers in denominational courses. In negotiations on amalgamation all three colleges were keen to maintain their own distinct religious ethos.
This year students who have accepted primary teaching places at DCU through the CAO will study together in what is essentially one primary teaching course at the college's new Faculty of Education.
However, in order to protect those religious ethos', DCU is maintaining two separate entry routes, with separate CAO codes.
The pathway for Protestant applicants is through CAO code DC004. They need 435 points. This is a "Restricted Entry" route, reserved for Protestants. All applicants must "attend and pass a qualifying interview".
All other Primary Teaching applicants applied this year using a different CAO code; DC002. This is the former Catholic St Patrick's College route. There was no interview, but these applicants needed a higher score - 465 points.
There is another difference too. Applicants through the main DC002 route have to have Honours Leaving Certificate Irish. But Protestant applicants using the DR004 route do not.
The DCU prospectus states that "applicants with a D3 on Higher Level or C3 on Ordinary Level Irish may be offered places [if] there are insufficient candidates with the Honours Irish requirement".
I have spoken to the parent of a student who has been accepted for Primary Teaching this year. This parent points out that you could have two applicants to the same course; one rejected with Honours Irish and 460 points, and the other accepted with 435 points and Ordinary Level Irish "simply because they are Protestant".
This parent pointed out that that applicant will become qualified to teach in any primary school in the country, not just Protestant ones.
Regardless of which route students have entered by, they will spend their time together in the same buildings, mostly in the same lectures too. Students can choose from different courses for religious education.
This situation is not entirely unique however. It is not just schools that are under the control of the churches here, some of the country's biggest hospitals are too.
As in education, it is the Catholic church that is dominant. This has led to another unusual situation, this time related to Nursing, and at Trinity College Dublin.
The college has two separate CAO entry routes for Nursing, again depending on a student's religious background. TR091 General Nursing (Meath and St James), and TR093 General Nursing (Adelaide School of Nursing).
The former Protestant Adelaide Hospital is one of three that were brought together a number of years ago to form the new hospital at Tallaght.
Applicants to TR093 (Adelaide) undergo a separate vetting process. According to the Trinity College website, "in selecting applicants the [Adelaide Hospital] Society has regard to its particular obligation to appoint from the Protestant community and also to members of inter-church families".
Applicants must fill out an additional application form to measure eligibility. But the points required of them are lower; 400 as opposed to 425.
In both of these cases - Trinity and DCU - the Protestant participants in the amalgamations appear to have adopted extraordinary measures to protect their religious ethos in the face of the dominant Catholic one.
One would be forgiven for asking - what's wrong with training just 'teachers', and 'nurses'?
But in Ireland that's a complicated question.
The parent who contacted me is asking it though, "We're going to have to stop this nonsense", she says.
* Emma O Kelly adds: Since I wrote the above some people have asked "Is this legal? Surely legislation doesn't allow for such discrimination in admission to a university course?"
The Employment Equality Act does outlaw discrimination against applicants to courses on the basis of religion and other grounds. However that legislation also allows the Minister for Education to override this prohibition, in the case of schools and hospitals, by issuing a special order.
In 2013, the then Minister for Education Ruairi Quinn signed an order allowing the CICE to reserve 32 places for Protestant applicants. It looks like that derogation has now transferred with the CICE course to DCU.
The minister's order runs out in 2018.