Internal auditors at the Department of Social Protection have found high-risk concerns over the manner in which employers were allowed to sign up to the controversial JobBridge internship scheme.
According to the unpublished report, a copy of which was obtained by RTÉ's This Week, the department's auditors expressed concern over a lack of initial validation of the employers' eligibility and whether their use of interns could lead to the possible displacement of real jobs.
The report noted that under the system of initial self-declaration, "employers make a statement on their application that the intern is not displacing a job vacancy," going on to add "it is not possible to verify whether or not the internship is displacing a potential job vacancy".
The report also noted "no checks" are carried out against redundancy payments issued by companies who hire interns, meaning the company may have laid someone off in a position that they are now filling with an intern.
Since its inception in 2011 by the Fine Gael-Labour government, JobBridge has been dogged by accusations it contributed to the displacement of real jobs, by virtue of companies taking on an intern when they could have hired a full-time employee, or making someone redundant and replacing them with a trainee under the scheme.
The scheme was staunchly defended by the previous minister for social protection, Joan Burton, in the face of constant criticism from the opposition and accusations it was used by some employers to abuse interns' willingness to take on full-time hours for just €52 extra on top of their weekly dole payments.
Ms Burton's successor, Leo Varadkar, described the JobBridge scheme as "successful" and he said he believed the monitoring of JobBridge was effective.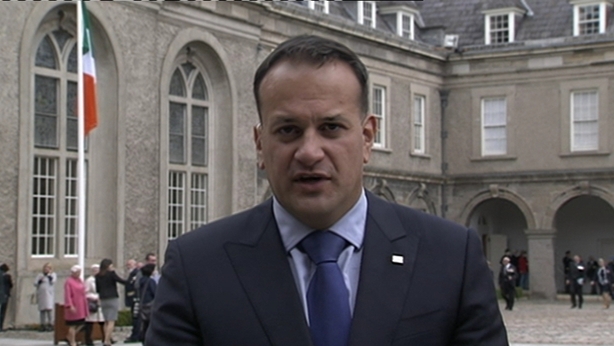 However, he signaled in May of this year that he wanted to replace it with a new scheme that reflected the changing nature of the jobseeker sector.
This followed criticism of the scheme by the Minister for State for Skills and Innovation - Independent Alliance TD John Halligan - who said in early May it was time for JobBridge to be scrapped.
The department said the initial self-declaration by employers was supported by follow-up random site inspections.
More than 48,000 interns have taken up positions with 18,000 participating employers, or 'hosts' as they are called, since 2011.
The Department said there were 13,000 random inspections over the five years of the scheme, which is the equivalent of around 27% of all internships.
In other findings in the report, the auditors questioned the accuracy of data supplied by so-called 'host organisations' - specifically in relation to the number of staff that they claimed to be employing.
The number of employees a company has is directly related to the number of interns they are allowed to take on.
"Of 80 cases examined, the number of employees listed when registering compared to the number of employees in the last P35 return on Central Records (CRS) agreed in only 14 cases. No checks are carried out ... on this when validating an employer for JobBridge," the report noted.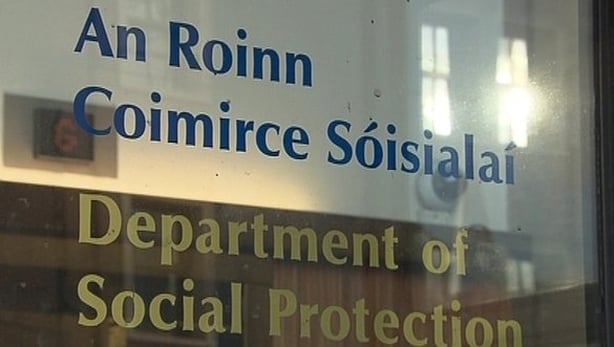 The auditors also found no checks into whether employers - or hosts - had the appropriate form of public or employer's liability insurance, potentially exposing the minister and taxpayer financially in the event of an insurance claim.
The report recommended that procedures should be put in place to check that host companies fulfill the eligibility criteria rather than depend solely on self-declaration.
In its official response to the audit, management said it believed the current self-declaration was both proportionate and appropriate but it would make some amendments to the system of monitoring as a result of the audit.
Speaking to RTÉ's This Week, Anti Austerity Alliance TD Paul Murphy said the findings of the audit confirmed his belief that JobBridge was linked to job displacement and the system of monitoring was "inadequate".
He said he had significant concerns over the manner in which any future scheme to replace JobBridge would be monitored, based on the findings of this report.
Sinn Féin's spokesperson on Social Protection John Brady said: "Sinn Féin has published an alternative to JobsBridge which would allow for tailored internship programmes with meaningful learning opportunities.
"We have proposed an internship scheme focused on getting people back to work and supporting jobseekers to attain real quality jobs.
"Sinn Féin's proposals maximise decent pay for decent work and ensure that workers are not left vulnerable to exploitation," added Mr Brady.
Mr Varadkar has signaled he will be announcing plans for a replacement for the JobBridge scheme shortly, possibly as soon as next month.