The largest supplier of cigarette vending machines in Ireland is warning that it may pursue legal action against the State if the Government proceeds with plans to ban the machines.
There are 6,000 cigarette machines in pubs, nightclubs and hotels around the country and those who supply and fit the appliances are warning that 145 jobs will be lost if the ban is introduced.
Last week Minister for Health Simon Harris confirmed that legislation is being drawn up to ban cigarette vending machines as part of the strategy to make Ireland tobacco free by 2025.
Ireland's largest supplier of the machines, Limerick-based company Tobaccoland, has warned that it could mount a legal challenge to any such legislation.
The business employs 23 full-time staff and supplies more than 1,500 machines around the country.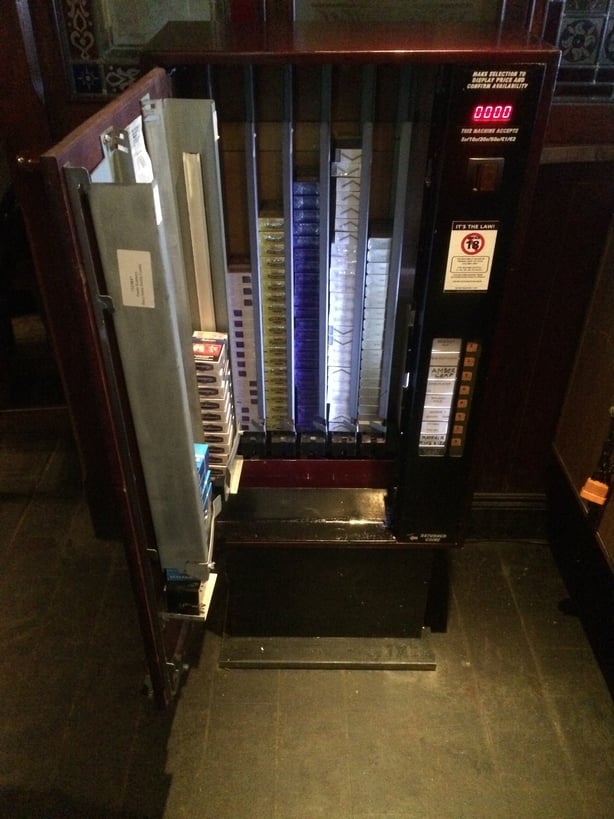 The Irish Cigarette Machine Operators Association says that 145 jobs are at risk nationwide.
Tobacco vendors say existing regulations mean smokers must obtain a token from the bar to activate the machines, ensuring children cannot access cigarettes.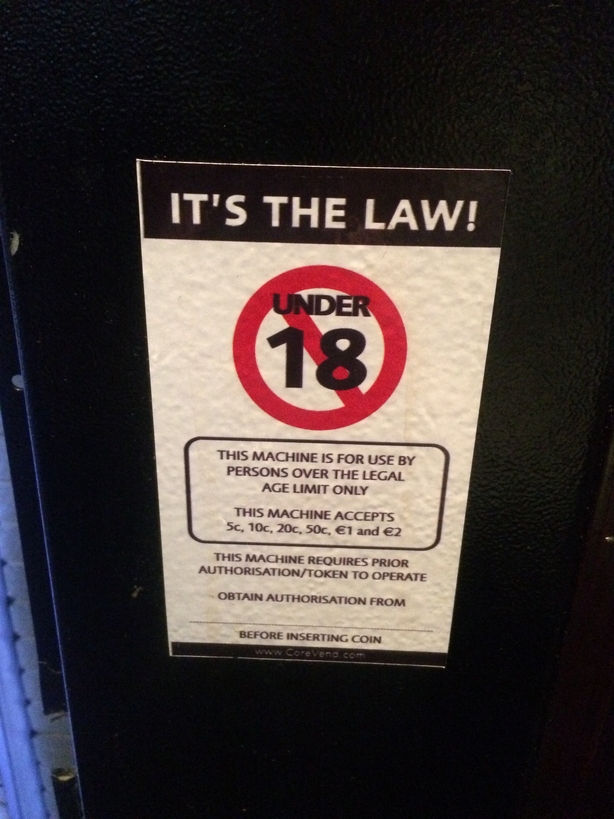 Tobacco vendors say their research suggests a 96% compliance rate with the token system.
In a statement, the Department of Health said 15 European member states have already enforced similar measures and vending machines by their very presence help to advertise and promote tobacco products.
"In the UK, England prohibited the sale of tobacco from such machines with effect from October 2011, after the successful defence of a legal challenge from the tobacco industry," the statement added.
Speaking on RTÉ's Morning Ireland, Tobaccoland Director James Walsh said: "We will bring it to the Supreme Court. In there we will get a fair hearing."
He questioned the Government's tobacco strategy warning that the illicit trade would replace bone-fide vendors.
He also cautioned that the major cigarette manufacturers could strike exclusive deals with pub owners to stock their products behind the bar.
"I don't want to be put out of business if there is still going to be a business there in 2025. It would be crazy."
Industry representative group, the Irish Cigarette Machine Operators Association, said jobs are at risk in 60 family-owned businesses.
Spokesperson Cormac Dunne said the reason they were banned in other countries is because there was no age control, whereas Ireland is the only country with strict controls regarding access.
"In order to get cigarettes from a vending machine you can't just walk in to a bar and use it, you have to go to the bar and prove you are over 18 to use the machine which is token operated."
Mr Dunne said he does not believe this proposal to ban the machines will reduce the number of outlets where cigarettes can be bought by 6,000, as is being suggested.
Padraig Cribben, CEO of the Vintners Federation of Ireland, also said the ban would not have the desired results.

"If cigarettes are not provided in a lawful way they will be provided in an illegal way. Banning cigarette machines won't do anything to reduce the amount of smoking."
However, the Director General of the Research Institute for a Tobacco Free Society said getting rid of cigarette vending machines is part of a process to eliminate and denormalise smoking.
Professor Luke Clancy said a tobacco-free Ireland will not happen by 2025 if more is not done.
He said there were already too many outlets selling cigarettes - a product, he said, that kills half of its users as well as causing disabilities and chronic diseases.
"Vending machines came at a time when shops were closed early, when there was no access and when many more people were smoking.
"Remember we're not talking about some sort of harmless product, we're talking about something that kills, in this country, nearly 5,000 people a year, and we hear that there may be 20 jobs lost. This is really out of proportion. This is something that shouldn't be there - it has to go."