The Olympic Council of Ireland has said that its internal inquiry is not focused on itself but rather that it is investigating "the chain of events from the appointment of Pro10 to the arrest of Mr Mallon".
Kevin Mallon, an executive for sports hospitality company THG, was arrested last week with hundreds of tickets marked for the Olympic Council of Ireland (OCI).
THG does not have a permit to sell Irish Olympic tickets.
Mr Mallon has been in a Brazilian jail since his arrest as part of an investigation by police into ticket sales.
The Authorised Irish Ticket Reseller Pro 10 Sports Management said today that Mr Mallon was its representative in Rio and had an official letter of authorisation to act on its behalf relating to the collection of tickets.
Pro 10 said Mr Mallon was not paid for being its representative.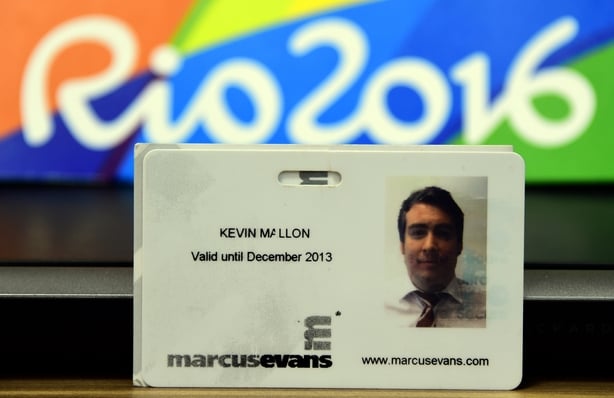 "Due process must be respected in this matter. On the advice of senior legal counsel, the OCI will not risk prejudicing the ongoing judicial process in Brazil by making any further public comment," the OCI statement said.
"The OCI will be happy to make public the findings of its own investigation at the appropriate time, but not before the Brazilian legal case has been resolved.
"For the avoidance of doubt, the OCI is not investigating itself; it is investigating the chain of events from the appointment of Pro10 to the arrest of Mr Mallon. There remains no suggestion of any wrongdoing or misconduct on the part of the OCI or any of its staff," the statement added.
Earlier, the Minister of State for Sport Patrick O'Donovan said that the Government could not force the Olympic Council of Ireland (OCI) to put an independent person on its inquiry team into allegations of alleged ticket touting in Rio de Janeiro.
However, he said that it was in its best interests to do so because of the reputational damage caused.
Speaking on RTÉ's This Week, Mr O'Donovan said he expected that OCI President Pat Hickey would be able to inform Minister for Sport Shane Ross what independent element of the inquiry it proposed to include in its internal investigation when they meet in Rio later tonight.
Mr O'Donovan also said that his department has written to the OCI to seek clarification on a number of points, including the number of tickets allocated to Ireland and to ask what level of co-operation there has been with officials in Rio.
He said that whatever the OCI unearths or reports to Government, it has to be seen to be beyond reproach and that the Government has to be satisfied that the answers it is getting are full and frank.
In relation to an independent judicial inquiry, he said it was too early to say and they would have to see the level of independence attributed to the OCI's investigation.
He said it would be in the OCI's interest to co-operate to the highest level with the Houses of the Oireachtas and that as a minister in the department it would be his intention to look negatively on any agency in receipt of any taxpayers' money, that does not co-operate.
Mr O'Donovan said he was not aware of any members of the public who bought tickets from Pro 10 for Olympic events but could not attend because the tickets were seized by police.
He said he was aware of disquiet among the families of athletes who could not get tickets to events. He said this has compounded their anger and that they deserve answers.