At least four people have died and more than 1,000 were evacuated on the Portuguese island of Madeira when forest fires, raging for a third day, spread to the regional capital and tourist destination of Funchal.
The Portuguese interior ministry said it had requested help from the European Union. Neighbouring Spain sent two planes and Italy sent one aircraft to help with the fire-fighting efforts. 
"This abnormal situation surpasses the normal response capacity of our forces", Prime Minister Antonio Costa said, warning that the next few days could be critical due to scorching temperatures. 
Lisbon also sent a force of more than 100 emergency service workers on a military plane to Madeira, where the fires, fanned by strong winds have killed three people, destroyed about 40 homes and a five-star hotel in the hills above Funchal. 
On mainland Portugal, one person was killed by flames in the central Santarem region as thousands of firefighters struggled to control dozens of forest fires, raging amid a summer heat wave across the country.  
Fires there have destroyed homes, shut major motorways for hours and forced the evacuation of several villages this week, mostly in the north of the country.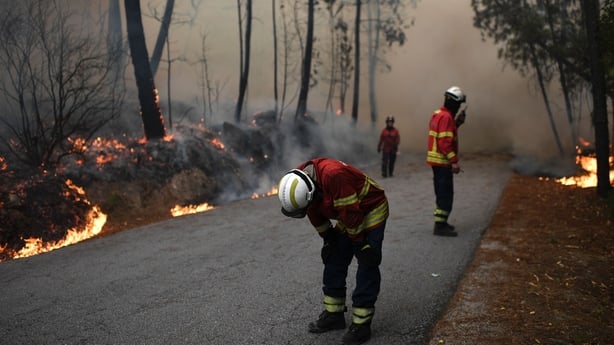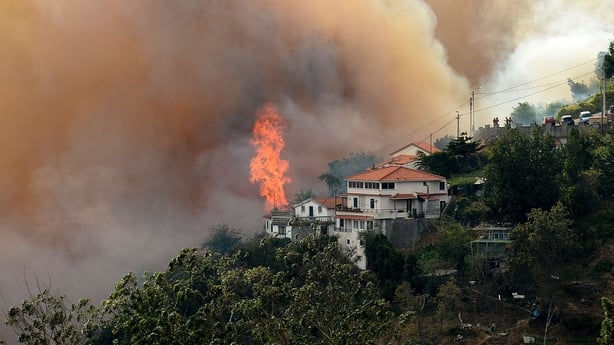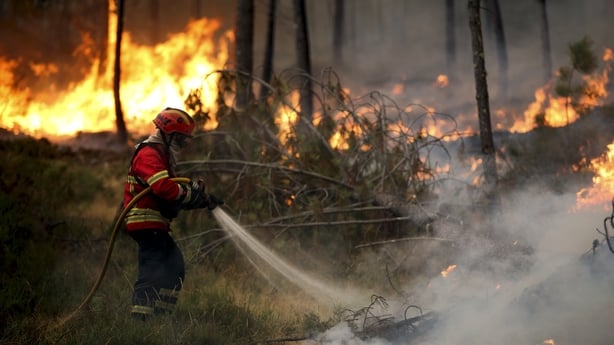 The fire in Funchal was mostly under control, regional governor Miguel Albuquerque told a televised news conference, but several were still burning across the island.
He said 80 people were in hospital suffering from burns and smoke inhalation, including two in a serious condition.
All those killed and injured by the fires were local residents.
One person is said to be missing.
More than 1,000 residents and tourists were sent to makeshift shelters and army barracks during the night although some had been allowed to return to their homes and hotels since.
Two hospitals in the area were also evacuated.
Police have said that various fires were lit by arsonists and they arrested several suspects.
Wild fires spread in southern France
Separately, Several wild fires also broke out in various parts of southern France, causing a major firefighting operation in which four firemen were injured, three of them seriously.
About 1,800 firemen battled the blazes, backed up by firefighting airplanes, Interior Minister Bernard Cazeneuve said.
The fires, which have covered 5,000 acres, were still out of control late this evening.
One of the fires affected the town of Fos-sur-Mer, 40km northwest of Marseille, France's second-biggest city where petrochemical plants are located. 
High winds stimulated the spread of the fires, with thick smoke visible across the region.
Most commercial air flights leaving Marseille were delayed or cancelled, according to the local airport's website.