A Consultant Ophthalmologist based at the Mater Private and Temple Street Children's Hospital in Dublin has said the Minister of Health needs to address issues at hospital level before anything can be changed regarding waiting lists.
Reacting to Simon Harris's five-point plan to tackle waiting lists, Professor Michael O'Keeffe said he has "heard it all before" and nothing has been solved.
Prof O'Keeffe said the fundamental issue is at hospital level where there is absolute chaos and said the situation cannot be solved without taking on a lot more people and shaking up the hospitals.
He said that he can do double the number of patients in half the time and with half the staff in a private hospital than he can in a public hospital.
Prof O'Keeffe said that until such time that a minister or a government can take on the vested groups, then the current system will go on as it is.
Speaking on RTÉ's News at One, he said that public hospitals have become so inefficient and ineffective that it is embarrassing to work in them.
"You can't solve this problem without taking on a lot of people and shaking up the hospital system. And it's not a matter of throwing more and more resources.
"The present resources are there but they are not being utilised. Public hospitals have become so inefficient and ineffective that it is embarrassing to work in them."
He said that at a hospital level you would have to look across the board and see how everyone is performing - including management, consultants, secretaries and nurses.
Earlier, Mr Harris said deactivating the National Treatment Purchase Fund was a "significant mistake" and there is a need to make a sustained investment in waiting list initiatives.
The fund was effectively wound down when James Reilly was minister for health.
Among its functions, the NPTF is responsible for collecting, collating and validating information on people waiting for public hospital treatment.
Mr Harris said the Programme for Government has committed to €50 million for waiting list initiatives in October's budget and at least €15m of that funding will go to the NTPF.
Speaking on RTÉ's Morning Ireland, he said he has told the fund to "gear up" and be ready and come back to him with proposals.
He added that he has ringfenced €1m to carry out 3,000 endoscopy procedures, but acknowledged that that was not enough and has met the Health Service Executive to formulate an action plan on what every hospital can do between now and the rest of the year.
In July, Mr Harris said he wanted to see the NTPF reactivated and produce a plan to cut endoscopy waiting lists, which are at around 20,000.
An endoscopy is a procedure used to check a person's digestive tract.
The minister also said specific actions can be taken between now and the end of the year to ease the situation on waiting lists, adding that by the end of year there would be a 50% reduction in those waiting more than 18 months for in-patient procedures.
According to the latest hospital waiting list figures from the National Treatment Purchase Fund, there were 528,144 patients waiting for treatment or checks, at the end of July.
More than 430,500 of these patients were waiting to be seen at an out-patient clinic and 77,800 were on the list for in-patient, or day case care with a further 19,700 waiting for a gastrointestinal check.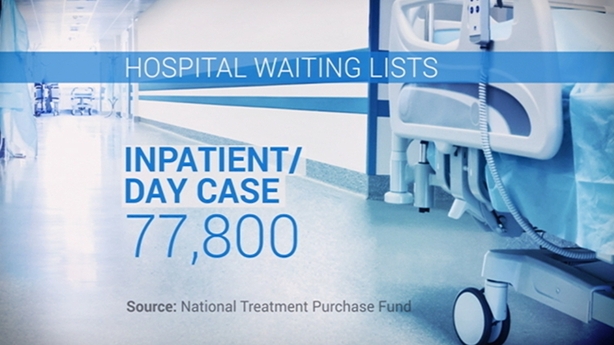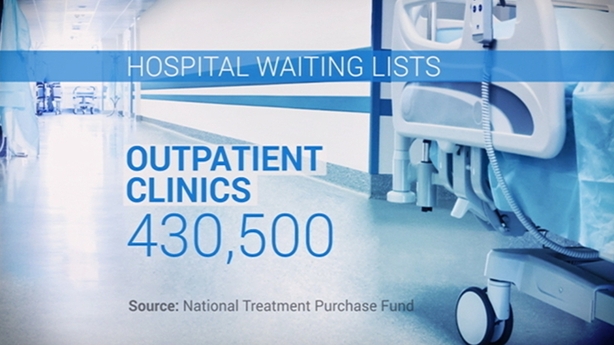 Galway University Hospital has the longest waiting list in Ireland with more than 11,300 people waiting for in-patient or day case care.
Mr Harris said it was vital that those who were waiting the longest and those most in need were seen first and that clinical validations of all in-patient waiting lists will be carried out by the end of this month.
He added that €40m has been set aside for home help to help deal with the problem of delayed discharges.
Mr Harris said he would bring a degree of political leadership and oversight to the problem that has been missing and is needed.
He said that, thankfully, he was in a position where he can preside over a period of reinvestment in health.
INMO General Secretary Liam Doran said while the organisation welcomes the minister's desire to reduce waiting lists, nothing can be achieved without the staff and beds to do so.
He said there is a severe shortage of nursing and medical staff, and improvements to the health service can only be achieved when there is an acceptance at political and managerial level that the current health system is too small to deliver on any target and plan.