Events have taken place to commemorate the centenary of the execution of Roger Casement.
He was hanged in London on 3 August 1916 for his part in trying to secure weapons for the Easter Rising.
A State ceremony was held at Glasnevin Cemetery in Dublin this morning.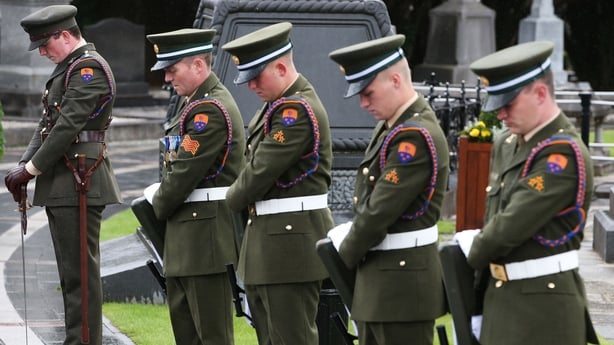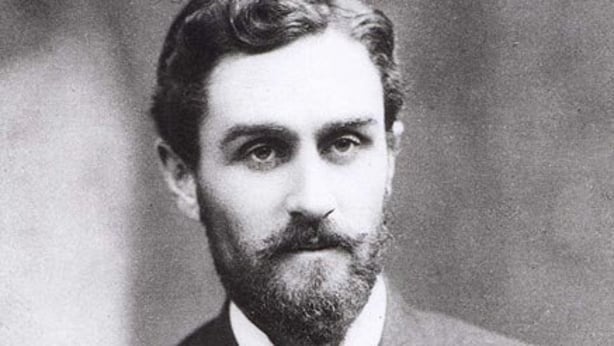 Roger Casement's contribution to international human rights was also marked at Casement Aerodrome in Baldonnel in an event hosted by Irish Aid and the Defence Forces.
Elsewhere, an exhibition on his humanitarian work has been officially opened at the National Museum on Kildare Street in Dublin.
The Life and Death of Roger Casement
Roger Casement executed in London
Sir Roger Casement
Casement was born in Dublin in 1864 and grew up in Co Antrim.
He joined the British Consular Service in Congo and carried out investigations into alleged abuses of native workers in the rubber industries of both the Congo Free State and the Putamayo in Peru and was later knighted for his work.
Casement later spent a number of years in Ireland where he became interested in the cause of Irish nationalism.
He left the Foreign Office and joined the Irish Volunteers on their formation in November 1913.
Casement spent 18 months in Germany trying to persuade the government there to support a rebellion in Ireland.
He recruited the Irish Brigade from among Irish prisoners of war held in Germany.
He travelled to Ireland in a German submarine in April 1916 to rendezvous with The Aud, a ship carrying arms from Germany for the Rising.
Having failed to meet the ship, Casement was arrested and taken to London where he was tried for treason in June 1916 at the Old Bailey and found guilty.
Following an unsuccessful appeal, he was hanged at Pentonville Prison on 3 August 1916.
His remains were returned to Ireland in 1965 for reburial in Glasnevin Cemetery.