Pregnant women or those planning on getting pregnant are being advised to consider the risk of Zika before travelling to Florida or any other area that has reported cases of the virus.
Director of Nursing at the Tropical Medical Bureau Siobhan Grehan said that the risk of infection is very low and the number of reported cases is very low, but it is a risk.
It comes as US health officials warned pregnant women to avoid travelling to a neighbourhood in Miami after Florida said it had ten more cases of Zika caused by local mosquitoes, bringing the total to 14.
Speaking on RTÉ's Morning Ireland, Ms Grehan stressed that the Zika virus is a very mild illness that has been around since the late 1940s or 1950s.
"It's nothing new, nothing spectacular", but it has gained notoriety recently because it has been linked to the birth defect microcephaly.
In medical circles when it comes to pregnancy, we err on the side of caution, she said.
"So as a cautionary note we want people to avoid anything that may potentially cause a risk to an unborn infant.
"It's important to put it into perspective.
"The risk is very low" but it is going to spread as the disease is in Florida now, she said.
For every five people that has Zika only one will have symptoms, Ms Grehan said.
As the virus is spread by infected mosquitoes, the only way to stop the spread is to control the mosquito population by spraying stagnant water and taking away their breeding grounds.
The only way the local population can avoid being infected is by avoidance - by wearing the correct clothing and using insect repellent and mosquito nets, she said.
"Someone who is travelling to an area where Zika has been detected will be advised on bite avoidance as there isn't a vaccine to offer."
Ms Grehan said that while the virus has so far been detected in the Miami area of Florida, it has the potential to travel further.
The World Health Organization has updated its advice on Zika and says women should avoid becoming pregnant for eight weeks after being in a Zika-infected area.
Ms Grehan said that there is a blood test to screen if you have fought off the virus.
She said that once a person has been infected they are then immune and there is no suggestion that there is a long-term effect from the virus.
The only issue is if women are infected while pregnant or people have sexual exposure to the virus, she said.
Meanwhile, Florida Governor Rick Scott has requested the US Centers for Disease Control and Prevention send in a special emergency response team of eight disease experts to assist the state in its investigation.
Florida has been handling the investigation largely on its own since early July, when the first case of a possible Zika infection caused by local mosquitoes was suspected.
CDC Director Dr Thomas Frieden said in a conference call that local mosquito control efforts have not worked as well as hoped, but so far, the outbreak does not appear to have travelled very far.
"Nothing we have seen suggests widespread Zika virus transmission," Dr Frieden said.
The ongoing Zika outbreak was first detected last year in Brazil, where it has been linked to more than 1,700 cases of the birth defect microcephaly.
Since that time the virus has spread rapidly through the Americas and its arrival in the continental United States had been widely anticipated.
On Friday, Florida said the first four cases of Zika in the state were likely caused by mosquitoes, the first sign that the virus is circulating locally, although it has yet to identify mosquitoes carrying the disease.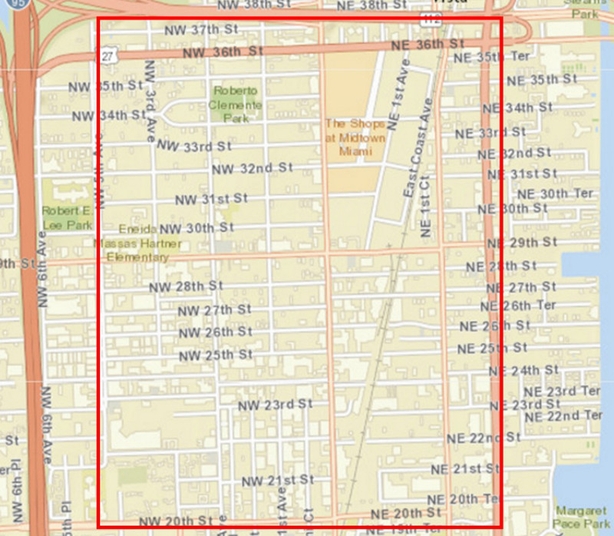 The ten new cases announced yesterday bring the total to 14. Of these, 12 are men and two are women.
Dr William Schaffner, an infectious disease expert at Vanderbilt University School of Medicine, said there is concern that people infected in Florida will travel to other areas of the country where Zika could then be spread through local mosquitoes there.
The CDC advised people returning from the affected area of Florida to use mosquito repellent for three weeks to protect their families and guard against further transmission at home.
It also recommended that women avoid getting pregnant for up to eight weeks after returning from the affected area.
The agency said that pregnant women who live in or travelled to the affected area after 15 June should be tested for Zika.
Florida health officials initially tested individuals in three locations in Miami-Dade and Broward counties, but ruled out two of those locations.
Six of the ten new cases are symptomatic and were identified through a door-to-door campaign, which involved the collection of urine samples.
Infectious disease experts expressed doubt that the outbreak was contained to such a small area of Miami.
"To assume that it's just restricted to these few square blocks is presumptuous," said Dr Peter Hotez, Dean for the National School of Tropical Medicine at Baylor College of Medicine in Houston.
Dr Hotez believes there are other likely local outbreaks occurring and that more can be expected in the next six weeks in Florida and other Gulf Coast states where the mosquito that carries the virus is common.
Zika suspected in six deaths in Honduras
Six people have died and 10 babies have been born with defects in Honduras in cases feared to have been caused by Zika, the health minister has said.
Tests were being carried out to confirm whether the cases were the result of the virus.
The fatalities were due to Guillain-Barre Syndrome, a disorder brought on by the immune system attacking the nerves, which can cause paralysis, according to the minister, Edna Yolani Batres.
The latest death was a 15-year-old boy, she told local broadcaster HRN and other media.
The number of babies born with microcephaly, or abnormally small skulls and underdeveloped brains, has risen from six to 10, Ms Batres said.