The Financial Services Commission in Gibraltar has said that insurance policies issued by Enterprise Insurance remain valid.
The Gibraltar-based insurance company, which has around 14,000 customers in Ireland, has been declared insolvent.
It is expected that costs of claims in Ireland may have to be paid from a local compensation fund such as the Motor Insurance Bureau of Ireland.
Although the company is insolvent, the commission which is the regulator for all financial services companies based in the territory stated that "the current position does not terminate or cancel the contracts of insurance".
In a questions and answers section on its website for Enterprise Insurance policy holders, the commission advises them that they do not have to take any action at this stage "as existing policies remain in force".
For policy holders who have an existing claim, it says that claims will be considered by the provisional liquidator of Enterprise.
For those who wish to make a new claim, it advises they should contact the claim number on their policy.
However in a statement released yesterday, the commission also stated the company is insolvent and it has issued an order prohibiting Enterprise from making any payments unless previously authorised by the commission.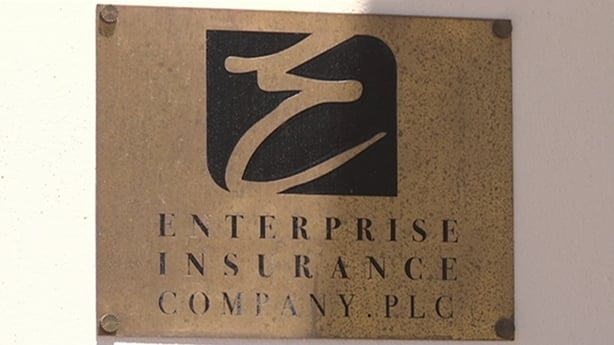 It has also issued an order which means the Enterprise is not authorised to issue any new policies.
Insurance Ireland has said the announcement today to proceed with a proposal that would expose insurers to the unlimited liabilities of a failed competitor poses a systemic risk to the motor insurance market.
The Department of Finance's Review of the Framework for Motor Insurance Compensation in Ireland recommends that the liabilities of any future insurance failure be assumed by the Insurance Compensation Fund (ICF), with no upper limit on the exposure of insurance companies.
Insurance Ireland supports the use of the ICF to resolve insolvencies but strongly opposes the deeply flawed funding model being proposed as liabilities are not capped.
Kevin Thompson, CEO of Insurance Ireland, stated: "This is a missed opportunity to bring some stability to the market by addressing how claims from a future insurance liquidation would be managed.
"Instead, this proposal makes any future failure potentially systemic by passing on unlimited losses onto other insurers.
Referring to Enterprise Insurance, Mr Thompson said: "The protection of their Irish customers is now paramount. Enterprise are not an Insurance Ireland member, however Insurance Ireland has been highlighting the volatility in the motor insurance market for over 18 months and have stated that a development such as this was possible."
Mr Thompson added: "Today's announcement from the Department of Finance is a missed opportunity to develop a policy response that would have worked for consumers, the Government and insurers."