The so-called Islamic State has claimed responsibility for the truck attack that killed at least 84 people celebrating Bastille Day in the French city of Nice.
Meanwhile, police have arrested three more people, bringing to five the total number of people held in connection with the seafront carnage.
"The person who carried out the operation in Nice, France, to run down people was one of the soldiers of Islamic State," the Amaq news agency affiliated with the militant Islamist group said on its Telegram account.
"He carried out the operation in response to calls to target nationals of states that are part of the coalition fighting Islamic State."
French authorities have yet to produce any evidence that 31-year-old Tunisian killer, Mohamed Lahouaiej-Bouhlel, shot dead by police in the attack, had turned to radical Islam. Nevertheless, Interior Minister Bernard Cazeneuve said after the claim that a transformation may have happened fast.
"It seems that he was radicalised very quickly - in any case these are the elements that have come up from the testimony of the people around him," Mr Cazeneuve told reporters.
Speaking from his home town in Tunisia, Bouhlel's sister told Reuters he had been having psychological problems when he left for France in 2005.
Other relatives and friends interviewed in Nice doubted he had militant Islamist leanings.
Today's arrests, which came on top of two others since the killing, including the attacker's wife, concerned his "close entourage", police sources said.
Bouhlel had been in France for 10 years and lived locally.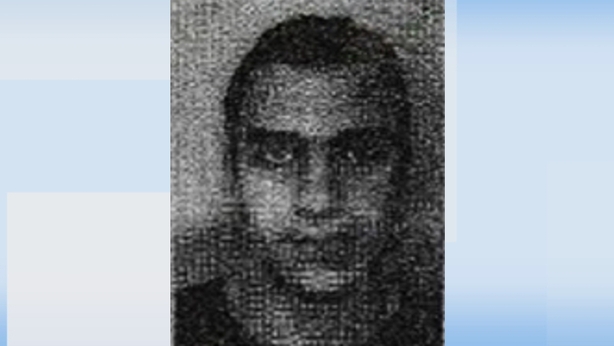 He drove at the crowd in the Riviera city on Thursday night, zig-zagging along the seafront Promenade des Anglais for two kilometres as a fireworks display marking the French national day ended, until police eventually shot him dead.
The attack plunged France into new grief and fear just eight months after gunmen killed 130 people in Paris. Assaults in January 2015 on satirical newspaper Charlie Hebdo and a Jewish supermarket were also claimed by Islamic State, which controls swathes of Iraq and Syria but is now under military pressure from forces opposed to it.
A state of emergency in place since the Paris killings last November is to be extended for another three months.
Bouhlel was known to police for petty crimes but was not on a watch list of suspected militants. He had one criminal conviction for road rage, having been sentenced to probation three months ago for throwing a wooden pallet at another driver.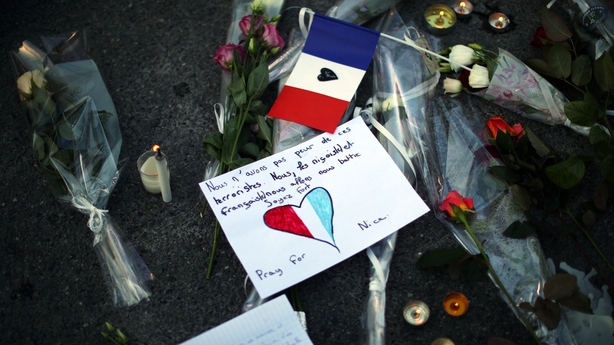 'IS claim doesn't point to formal link'
Edwin Bakker, Professor at the Centre for Terrorism and Counter-terrorism at the University of Leiden in the Netherlands, said the so-called Islamic State's claim did not necessarily point to any formal link.
"Islamic State called for such (individual) attacks to be carried out back in 2014. They are also using the public perception that an attack like this seems to fit Islamic State.
"Investigators still have not discovered a direct link between Islamic State and the attacker, so it is a cheap claim," he said.
In Nice, where the holiday season would normally be in full swing, organisers of the annual Jazz festival joined the singer Rihanna in cancelling their event. A five-day annual festival that has run since 1948 had been due to start on Saturday.
Nice's beaches - which are usually packed in mid-July, were noticeably less busy.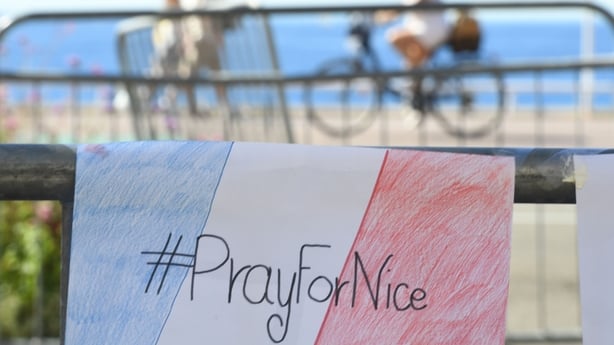 Paris urges young citizens to become reservists
France's Interior Ministry has issued an appeal to its young citizens to become reservists and help boost security forces in the wake of Thursday's attack in Nice.
France's "operational reservists" include French citizens with or without military experience as well as former soldiers.
"I want to call on all French patriots who wish to do so, to join this operational reserve," said Mr Cazeneuve.
His call comes after the government has been criticised for not doing more to stop attacks.
Details of how to become a reservist were swiftly posted on the national gendarmerie's website.
Volunteers must be between 17 and 30 years of age, have the right physical and moral aptitude and undergo military training.
They will only be required during the summer period, while the regular reservists are on holiday, said Mr Cazeneuve.
Meanwhile, vigils have taken place in Galway and Limerick to remember those killed in the attack. People also gathered to pay their respects at the Embassy of France in Dublin.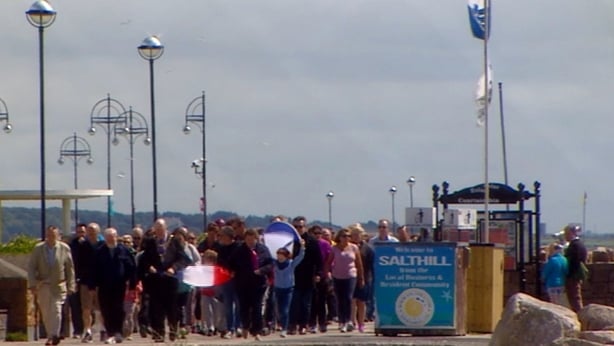 Mayor of Limerick Kieran O'Hanlon expressed his deepest sympathy to the French people during a gathering at the Alliance Française building in Pery Square earlier.
---
Additional reporting RTÉ's Brian O'Donovan in Nice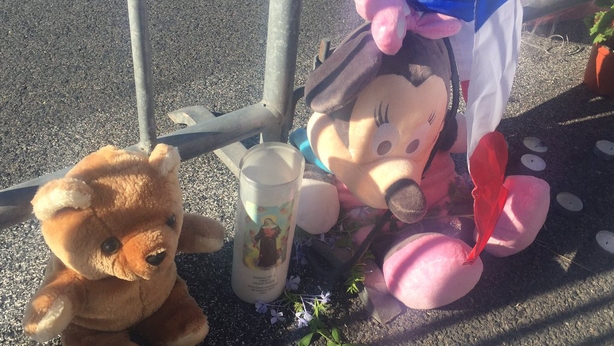 This morning in Nice, most of the Promenade des Anglais has re-opened with just some sections remaining closed.
Along the route of the attack there are shrines and memorials to the victims - among the tributes are teddy bears and toys, a reminder of the fact that children were among the dead.
There's also an Irish football jersey among the tributes with a message: "We stand together in unity. RIP to the victims. The love of Ireland is with you."
There's an Irish football jersey among the tributes left on #PromenadeDesAnglais in #Nice this morning. #NiceAttack pic.twitter.com/fvfNu4S8fB

— Brian O'Donovan (@BrianOD_News) July 16, 2016
---