The Government has defended the €38 million cost of the Eircode location code system, which was introduced exactly one year ago.
Private freight companies have criticised the system as unsuitable while An Post says it is used by less than 5% of mail customers.
A survey of freight and supermarket companies by consultants CBRE found that 96% do not use Eircode and 83% do not expect to see any gain from it.
Freight Transport Association Ireland, which represents over 200 companies, said the random code system makes it unsuitable for a delivery system.
An Post said Eircodes have been fully integrated into its automated sorting systems and it "fully supported and continues to support the introduction of the new Eircode system".
The Department of Communications said the system has proven to be invaluable in directing emergency services in rural areas as well as being used by a range of Government departments.
It points out that the system is used by gardaí to pinpoint firearm owners, by SUSI to award correct college grant levels and by TASK, which operates monitoring systems for older people living alone.
It also says the system is used by 30 business suppliers and the freight company, Nightline.
The department, which is planning to launch an awareness campaign next week, said there is no updated cost analysis one year after its introduction.
Random codes intended to avoid 'postcode discrimination'
The department controversially adopted a system of a unique alpha-numeric codes for every letterbox in the country, the last four of which are random characters that bear no relation to neighbouring addresses.
A report by Capita, the company that helped set up the system, stated in 2014 that random codes would avoid "postcode discrimination", which happened in Britain and that area-based or sequential codes would have to be updated to cater for new developments.
The Eircode system will cost €38m over 15 years according to a cost benefit analysis published by PA Consulting in February last year. The cost to the Exchequer so far is just over €21m.
But the analysis calculated that there would be a net saving to the economy of just over €1m a year during that period.
It based its estimates on greater efficiencies throughout a number of sectors, including an increased ability by the Revenue Commissioners to detect fraud while An Post was projected to earn nearly €13m through the increase use of direct marketing.
Ireland was the last OECD country to adopt a postal code system and the only one to use a unique identifier system. This was adopted because 35% of existing postal addresses were non-unique.
Time needed for codes to become common usage - Eircode
Managing Director of Eircode Liam Duggan said he was happy with the system and while he had hoped usage would be higher by now, it had always been expected to take between three and five years for Eircode to be used.
Speaking on RTÉ's Morning Ireland, Mr Duggan said that it took 30 years for postcodes to become common usage in the UK.
"We're only a year into it, companies are implementing the system into their systems so we do expect the uptake to increase," said Mr Duggan.
He said SUSI recently implemented Eircode and estimated it saved €70,000 because the codes enabled it to more accurately determine the distance students seeking grants were from colleges.
He added that Eircode is not just about post but that delivery companies can find rural addresses more easily, so people expecting a delivery would no longer have to wait in and give directions to their home.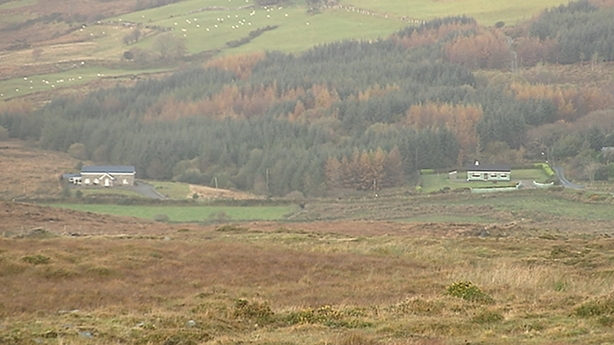 Minister for Communications Denis Naughten said when Eircode is fully operational, it will be good value for money and it would take up to five years for it to be fully implemented.
He said similar complaints were made about PPS numbers when they were introduced.
He added: "Since February this year the national ambulance service are using Eircode and particularly in rural areas, now that the Eircode can pinpoint particular homes, it will mean that ambulances can get there an awful lot quicker and can respond to the emergency," said Mr Naughten.
"Gardaí are now using it in relation to firearms so that they know exactly in each premises across the country where those firearms are."