New British Prime Minister Theresa May continues to build her new cabinet team to lead Britain's exit from the European Union, while her finance minister said he would do whatever was necessary to restore confidence in the economy.
A day after replacing David Cameron, Ms May axed a handful of prominent ministers including justice secretary Michael Gove, a leading Brexit campaigner who had staged his own bid for prime minister.
Ms May's most contentious appointment is Foreign Secretary Boris Johnson, who compared the EU's aims to those of Hitler and Napoleon during the campaign leading up to Britain's vote last month to quit the 28-nation bloc.
The surprise choice drew a withering response from French Foreign Minister Jean-Marc Ayrault, who described the former London mayor as a liar.
Andrea Leadsom, who dropped out of the race to be prime minister, has been made Secretary of State for the Environment, Food and Rural Affairs.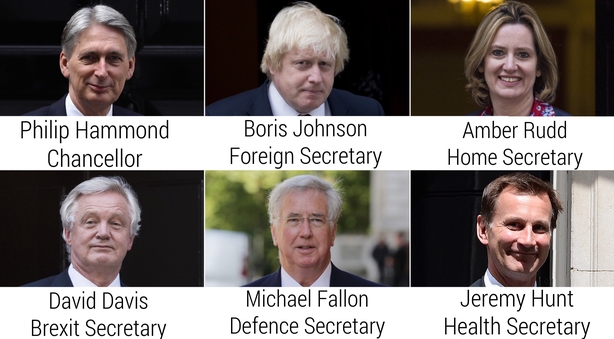 Three weeks after the referendum, Ms May's new government faces the formidably complex task of extricating Britain from the EU - itself reeling from the shock of Brexit - while trying to protect the economy from feared disruption to confidence, trade and investment.
The Bank of England kept interest rates unchanged today, wrong-footing many investors who had expected the first cut in more than seven years.
But it said it was likely to deliver a stimulus in three weeks' time to support the economy, once it has assessed the fallout from the 23 June vote.
The pound rose sharply on the news, while shares fell.
US President Barack Obama today called the new British prime minister to congratulate her.
"The president certainly looks forward to working with Prime Minister May in the six months he has remaining in office," said White House spokesman Josh Earnest.
Asked about the appointment of Obama-critic Boris Johnson as foreign secretary, the White House said the "special relationship" between the two countries "transcends any single personality".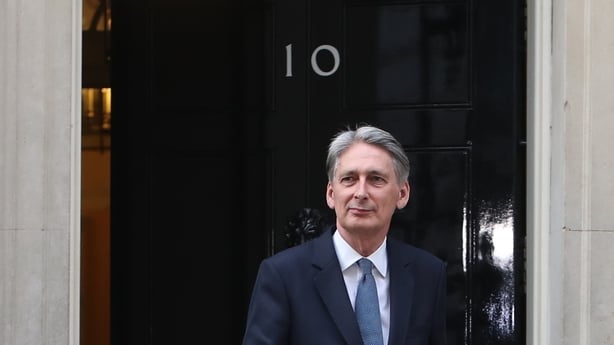 New finance minister Philip Hammond signalled he would take a less aggressive approach to cutting the budget deficit than his predecessor George Osborne, who was sacked yesterday.
"Markets do need signals of reassurance, they need to know that we will do whatever is necessary to keep the economy on track," Mr Hammond said.
"Of course we've got to reduce the deficit further but looking at how and when and at what pace we do that ... is something that we now need to consider in the light of the new circumstances that the economy is facing."
Ms May, who had favoured a vote to stay in the EU, must now decide when and how to start official divorce proceedings from the other 27 countries.
The EU is pressing her to move quickly to lift the uncertainty now hanging over them all.
In one of her first acts, Ms May dismissed finance minister George Osborne, a figure synonymous with austerity policies and a leading voice among those who had warned that leaving the EU would spell economic doom.
This morning she followed up by removing the justice, education, culture and cabinet office ministers.
Work and pensions minister Stephen Crabb, who had also sought the prime minister's job, resigned citing family reasons.
Theresa Villiers resigned as Northern Ireland Secretary after turning down a new role in new government.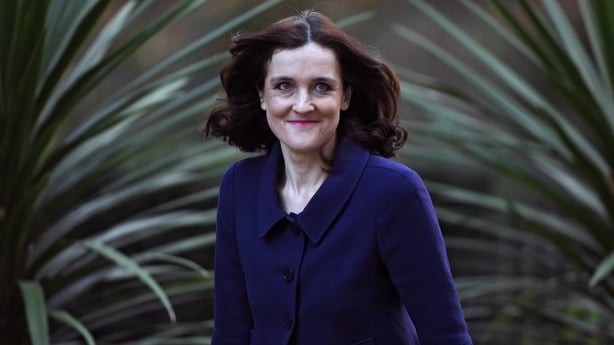 James Brokenshire has been appointed as the new Northern Ireland Secretary.
Brexit campaigners David Davis and Liam Fox have been named to key positions; as Secretary of State for Exiting the European Union and head of a new international trade department respectively.
Asked if Britain would launch the formal process of quitting the EU by the end of this year, the new finance minister said: "No, that's a decision that we haven't made yet."
He said the decision to vote for Brexit would mean Britain would leave the EU's tariff-free single market, and it would then have to negotiate a new deal as a trading partner rather than a member.
"The question is how we negotiate with the European Union not from the point of view of being members but from the point of view of being close neighbours and trade partners," he added.
US Treasury Secretary Jack Lew urged EU and British officials to be flexible in negotiations.
"We think it is critical that negotiations take place in a pragmatic, transparent and smooth manner where both sides demonstrate flexibility in order to produce results that are the right outcome," he said.
The biggest surprise of Ms May's cabinet so far has been the appointment of Mr Johnson, until recently seen as her top rival for prime minister.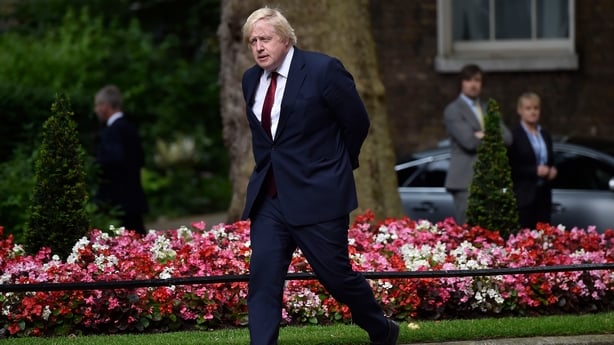 Mr Johnson was the figurehead of the successful Leave campaign, but since the referendum had suffered widespread criticism and ridicule for failing to present a clear Brexit plan and swiftly dropping out of the leadership race.
He is a colourful but contentious choice for conducting sensitive diplomacy with world leaders.
"Clearly British humour has no borders," tweeted former Belgian Prime Minister Guy Verhofstadt.
Reaction from Paris to his appointment was blunt. "I am not at all worried about Boris Johnson, but ... during the campaign he lied a lot to the British people and now it is he who has his back against the wall," Foreign Minister Ayrault said.
Boris Johnson in quotes.https://t.co/aB4DJmEKqR

— RTÉ News (@rtenews) July 14, 2016