Ireland's economy grew by more than a quarter last year – according to official statistics.
But should we believe them? Business Editor David Murphy takes a look.
The straight answer is that they have been so badly distorted by activities by multinationals they are rendered meaningless. 
Aircraft bought by leasing companies, multinationals moving assets to Ireland and corporate restructuring have resulted in a dramatic increase in the size of the economy.
The figures show the economy grew by a remarkable 26% last year in terms of Gross Domestic Product, according to the Central Statistics Office (CSO). The original estimate for 2015 was 7.8%.
The figures for Gross National Product were also off the chart and showed growth at 18.7% for last year.
There are a number of implications from the enormous revision to the statistics.  
One benefit is that the size of the economy in comparison to the national debt will improve.  
Ireland's debt to-GDP-ratio will fall to 78%; it was expected to be 93%. At the height of Ireland's crisis it topped 120%.
The revision in the figures also means there is theoretically more room for manoeuvre in the Budget.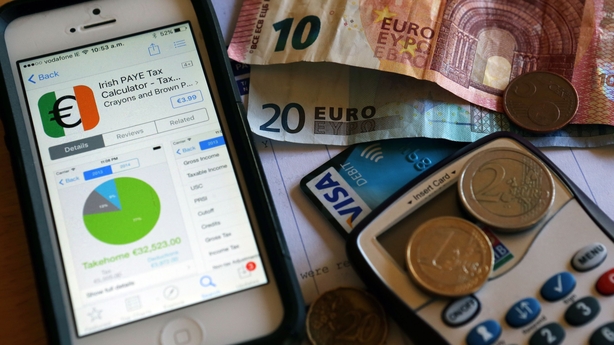 Minister for Public Expenditure and Reform Paschal Donohoe has been quick to point out that the Government will be conservative in its interpretation of the figures.
That is no surprise. The parameters to constrain spending have been watered down by the revision of the size of the economy.
So some ministers may see an opportunity to seek spending increases in the Budget.
The CSO has clearly followed the rules in terms of calculating the size of the economy. Clearly the revisions are a once off event.
To get a handle on the true picture, observers have to look at other information such as tax returns, employment figures and retail sales.
According to David Duffy, an economist with the ESRI, the other indicators show the Irish economy is expanding by about 5.5%.
The gap between what economists think is happening in Ireland right now and the official statistics is embarrassing for the Central Statistics Office. While the economy is healthy it is not growing at 26%.
Perhaps our statisticians should have produced an alternative set of figures in parallel with the official data to give firmer guidance to policy makers who rely on the data for major decisions.
---
Business Editor David Murphy | Comment via Twitter @davidmurphyRTE