Chairman of the Expert Commission on Water Charges Joe O'Toole has announced that he is stepping down from his position following criticism of comments he made in relation to the funding of water charges.
In a statement, Mr O'Toole said it had been his intention to remain on as chair and he was looking forward to progressing the important work of the commission.
But he said that was "until Minister [Simon] Coveney informed me that the main opposition party would not cooperate with Government on this and related issues for as long as I remained in the Chair".
Mr O'Toole said: "Walking away is disappointing but it is the right thing to do in these circumstances. There are enough problems facing the Government without me adding to them.
"I still stand ready to do the State some service whenever the opportunity arises but in the meantime ponder the truth of the old adage that a week is a long time in politics".
Mr O'Toole had come under mounting pressure to resign following opinions expressed in recent media interviews about the funding of water services where he said he has paid his water charges and in that way supports them.
Fianna Fáil's spokesperson for Housing, Planning and Local Government Barry Cowen said that he, along with others, felt Mr O'Toole's position was untenable because of his personal views on water charges and of the water charge regime held by left-leaning parties and the public comments he made.
Speaking on RTÉ's Six One, Mr Cowen said he felt that Mr O'Toole could not be impartial, despite him being a personable, honourable and committed public servant.
He said Fianna Fáil fought hard for the Expert Commission on Water Charges to be set up and the party expected impartiality to be central to this.
Deputy Cowen said that he has no suggestions for a successor to Mr O'Toole and Minister Coveney will have to come up with other recommendations.
People Before Profit TD Bríd Smith said there is a "glaring democratic deficit surrounding the creation of this commission and those members on it."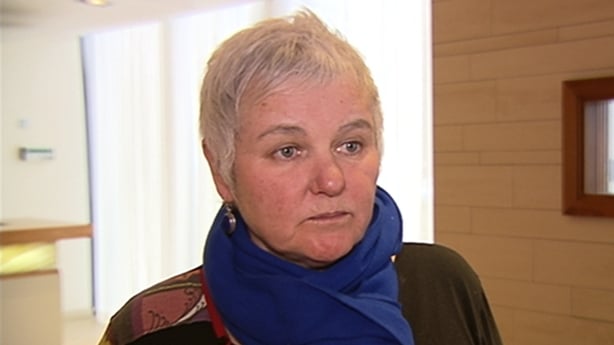 She said: "The commission contains a lot of people who accept, as a fact, that water services should be paid for through user charges.
"There is no way that this commission can be seen as impartial. There is not one person from the Right2Water movement on this commission".