Former London mayor Boris Johnson, who had been considered one of the favourites to replace David Cameron as Britain's prime minister, has said he will not be standing.
He said having consulted colleagues and "in view of the circumstances in parliament," he had concluded he could not be the next Conservative leader after Mr Cameron announced he would resign last week after Britons voted to leave the European Union.
Top Brexit campaigner Boris Johnson says he won't run to succeed PM David Cameron as had been widely expectedhttps://t.co/rrM1wUaAhK

— RTÉ News (@rtenews) June 30, 2016
"My role will be to give every possible support to the next Conservative administration," Mr Johnson said in a speech in London in which he had been widely expected to announce his bid for Mr Cameron's job.
He said the vote was "a chance to unite our country and our society", adding: "It is vital that we bring everyone together within the party.
"This is our chance to restore Britain's standing as an independent, sovereign and self-governing nation," he said, calling also for a "points-based immigration system" like the one in place in Australia.
Earlier, British Justice Secretary Michael Gove announced he would seek the Conservative party leadership after concluding Mr Johnson "cannot provide the leadership or build the team for the task ahead".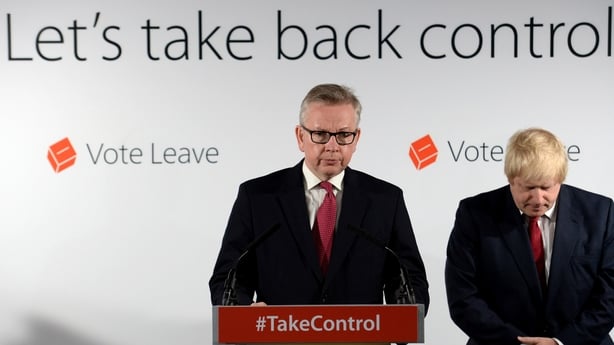 In an announcement that rocked Westminster hours before the close of nominations at midday today, the pro-Brexit campaigner, who had been expected to back the ex-London mayor, threw his hat in the ring.
"I have repeatedly said that I do not want to be prime minister. That has always been my view. But events since last Thursday have weighed heavily with me," he said.
Andrea Leadsom, a prominent campaigner for Britain to leave the European Union, also said this morning that she would be standing as a candidate.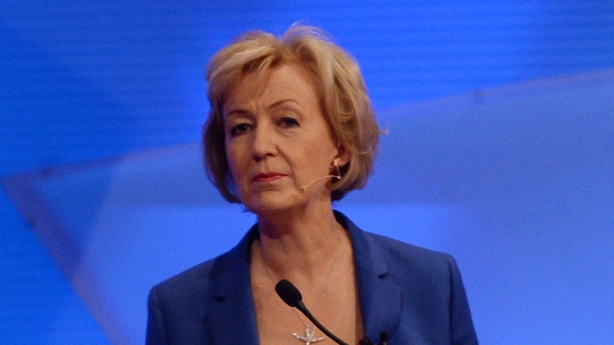 Mr Cameron, who led the Remain campaign, announced last week he would quit after Britons voted to exit the EU with his replacement due to be announced in early September.
"Let's make the most of the Brexit opportunities!" Ms Leadsom, a junior energy minister who previously had a long career in finance, wrote on Twitter.
Delighted to say I'm running for the @Conservatives Leadership.

Let's make the most of the Brexit opportunities!#FreshStart

— Andrea Leadsom MP (@andrealeadsom) June 30, 2016
Mr Gove's declaration was a blow for Mr Johnson, who was expected to stand with the backing of the minister.
During the EU referendum campaign, the two men worked side by side to secure the shock Brexit victory and were believed to have grown close.
But an email yesterday from Mr Gove's wife that was accidentally sent to the wrong person revealed behind the scenes concerns about the former mayor's leadership bid.
Daily Mail columnist Sarah Vine said in the email that her husband must secure a specific guarantee about his future before making any deal with Mr Johnson and should "not concede any ground".
Paul Dacre, editor of the Daily Mail, and media mogul Rupert Murdoch "instinctively dislike" Mr Johnson, she wrote.
Home Secretary Theresa May is promising to reunite both the Conservative party and the country in her bid.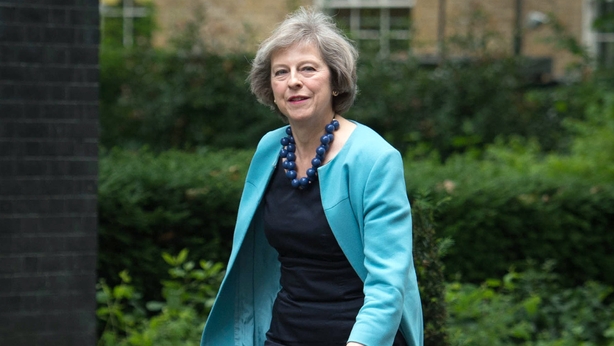 A YouGov poll for The Times of 1,000 Conservative party members put Mrs May ahead on 36% with Mr Johnson on 27%.
Launching her campaign this morning, Ms May said "under my leadership the motives of the party will never be in doubt".
"I am the best person to be prime minister," she added.
Former defence secretary Liam Fox and the self-styled "underdog", Work and Pensions Secretary Stephen Crabb, are also putting themselves forward.
Nicky Morgan and Jeremy Hunt both ruled out leadership bids, with Mrs Morgan backing Mr Gove and Mr Hunt backing Mrs May.