Minister for Arts, Heritage and the Gaeltacht Heather Humphreys is visiting France to attend a series of commemorative events to mark the centenary of the Battle of the Somme.
Ms Humphreys will lay a wreath at the Ginchy Cross in Guillemont and will also attend the ceremony at Thiepval, where President Michael D Higgins will represent Ireland tomorrow.
It is estimated that 50,000 Irish men were killed while serving in the British, Commonwealth or US armies during World War I.
Visiting Delville Wood cemetery en route to Guillemont on 1st day of Somme centenary trip @IrlEmbParis @ireland2016 pic.twitter.com/MJSRLnxMUp

— Heather Humphreys (@HHumphreysFG) June 30, 2016
This evening Minister Humphreys will attend the special Abbey Theatre production of the play 'Observe the Sons of Ulster Marching Towards the Somme', which was supported by her department, at the Maison de la Culture in Amiens.
"The Battle of the Somme was a seismic event, which had a huge impact on the island of Ireland. Young Irish men, from north and south, took part in the epic battle, which lasted 141 days, and many of them did not make it back home," Ms Humphreys said.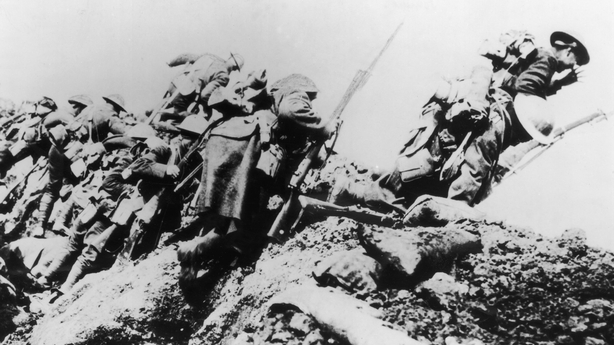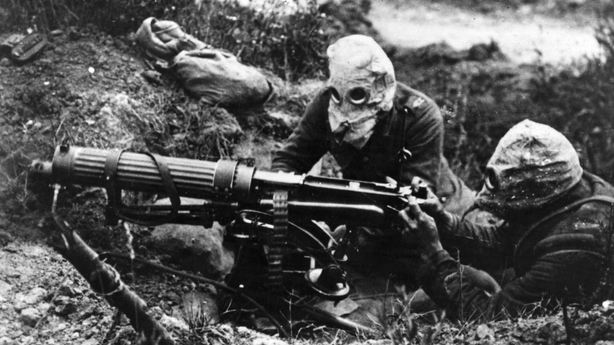 Ms Humphreys said the decade of centenaries, a programme of events commemorating the epochal ten years from 1912, has allowed for an exploration of the Irish people who fought in WWI.
"For decades, the stories of these men went largely untold, and many of those who returned home from the Somme and other battles, felt forced to conceal their own experiences.
"One hundred years on from both the Easter Rising and the Battle of the Somme, we are hearing a more complete narrative on the Irish experience in 1916, and the impact the events of that year had on our culture, our society and our psyche."