Emergency legislation which permitted public service pay cuts described as draconian by unions has been renewed by the Government.
In a statement, Minister for Public Expenditure and Reform Paschal Donohoe revealed that an annual report on the operation and effectiveness of the Financial Emergency Measures in the Public Interest legislation, known as FEMPI, indicated that the legislation was still needed in 2016.
Public service unions have argued that the legislation should be repealed as the economy has recovered.
However, Mr Donohoe described the measures implemented under the act, which included pay cuts, increment freezes, the loss of allowances and longer working hours, as prudent and sustainable in the fiscal space currently available to the government.
He said they continue to make a "significant and vital contribution" to the public finances, having saved €2.2bn a year.
Noting that public service pay and pensions account for around a third of gross voted expenditure, he said the Government strongly believed that continued economic recovery was predicated "on continued prudent management of the public finances."
Mr Donohoe said that while real progress had made in tackling unemployment, driving down debt and deficit levels, and securing the public finances, the country was still borrowing over €13m a day to fund spending commitments.
He noted that the legislation also implements the Lansdowne Road Agreement, and allows the partial unwinding of the pay and pension reductions imposed on public servants.
AGSI to hold new ballot on Lansdowne Rd Agreement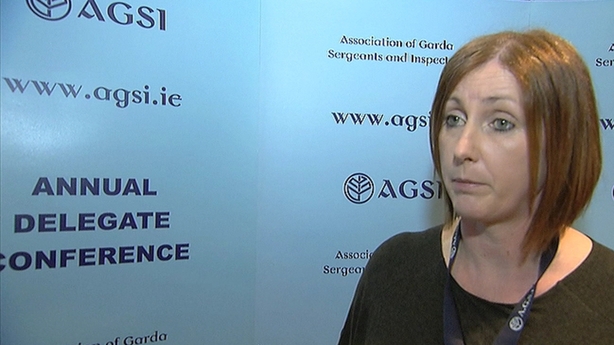 The Association of Garda Sergeants and Inspectors will re-ballot its members on the Lansdowne Road Agreement.
In a statement, the AGSI's national executive said it will "recommend acceptance of the revised LRA proposals based on a Government commitment to deal with issues around garda pay".
It said the ballot would take place in early August.
The AGSI is one of a small number of unions who have rejected the LRA. The unions face possible financial penalties for repudiating it from Friday when it comes into force.
AGSI President Antoinette Cunningham said the association "welcomes reassurances" that pay will be addressed by a garda organisation review, due to be completed within six months.
"We are satisfied that key issues for AGSI members including future pay negotiating rights and the European Social Rights Committee ruling will be addressed urgently. These matters were central to our rejection of the LRA initially.
"We will ballot our members in early August and we will be recommending support for the garda sectoral aspect of the agreement."
The Garda Representative Association has also rejected the LRA, and has said it will not re-enter talks.