87,000 people have had the Local Property Tax deducted from welfare payments, pensions and wages so far this year, an increase of over 30,000 on last year.
56,200 such deductions were made in 2015. The figures were released to RTÉ News under the Freedom of Information Act.
There are 1.7 million households in Ireland that pay local property tax, with the amount calculated based on the value of the property.
Last year 97% of homeowners paid the tax, but this year compliance has fallen back to 87%, and Revenue has stepped-up its efforts to collect the money.
Revenue also has the authority to dip into the bank accounts of non-compliant property owners but so far it has not used this power.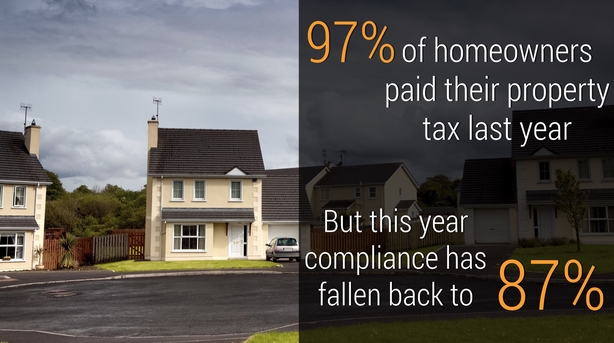 Where Revenue is unable to secure the funds, it refers the matter to the Sheriff who can seize goods to the value of the tax owed.
The figures show that 3,055 cases were referred to the Sheriff since 1 January 2015.