The Minister of State for the Office of Public Works has said he is not happy at the length of time it takes to progress urgent flood relief measures.
Sean Canney was speaking after a number of people in Crossmolina, Co Mayo, said they would carry out dredging works on the River Deel themselves.
Locals said they are frustrated at the lack of action to deal with the threat of flooding. They claim that cleaning the river bed would reduce the risk of a repeat of the extensive damage caused by surging water through the town last winter.
Minister Canney cautioned against measures being taken that would be in breach of the law. He said he understood the frustration felt by people who had experienced the impact of flooding on their homes and businesses.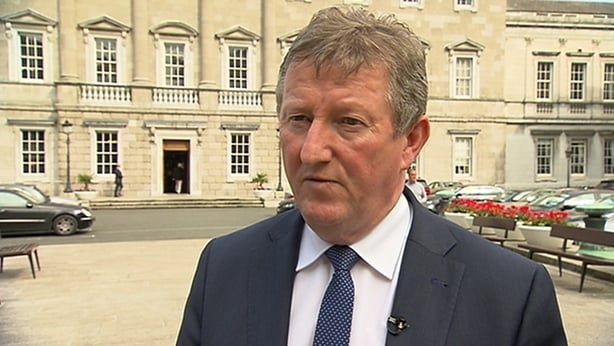 The OPW said dredging the river would not provide a long-term solution and that ultimately a channel to divert water from the town may have to be created.
In the meantime, €50,000 has been provided for minor work schemes and Mr Canney has pledged that more funding will be made available for short-term measures.
He said some rules and regulations delayed work from taking place and he was meeting with all relevant state agencies and government departments to decide how to co-ordinate multi-agency approaches to flood relief works.
In addition, the Minister said a draft inter-departmental report on national flood policy was expected in the coming days.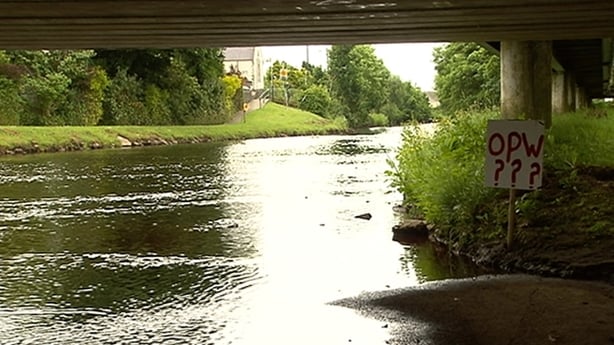 He said he shared the frustration of people in Crossmolina that long-term solutions were not being carried out as quickly as possible. Mr Canney said he would leave no stone unturned in an effort to remedy this situation.
Home and business owners in the Mayo town said they are prepared to flout environmental legislation and carry out their own dredging works on the river in an effort to minimise the risk of flooding next winter.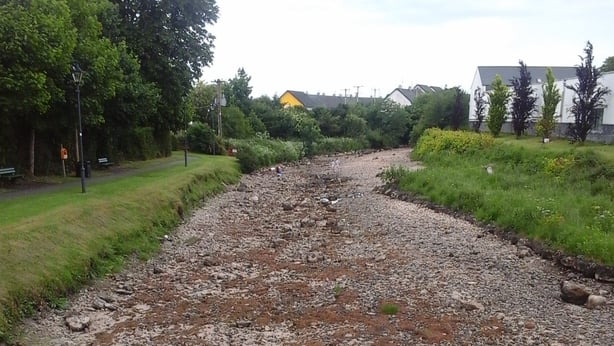 They were prompted to act after last week's hot weather left parts of the river bed dry. While the water is now flowing again, locals said now is the time for work to be carried out.