It is understood that the Government is considering either making changes to the proposed 'pay-by-weight' bin charges or postponing their introduction beyond 1 July.
The pay-by-weight principle will remain but a possible cap on charges or a method of regulating the industry is being examined.
A cap or new regulations would have to be legally tested and also tested for compliance with the European Union directive in this area.
Minister for Housing, Planning and Local Government Simon Coveney met with private waste operators in Athlone, amid growing criticism about proposed increases in standing charges for bin collections.
Earlier, he said that he was committed to a pay-by-weight approach, which he said would reduce bills for those who manage their waste.
However, he said huge increases in standing charges were not acceptable and he would not rule out introducing new regulations if required.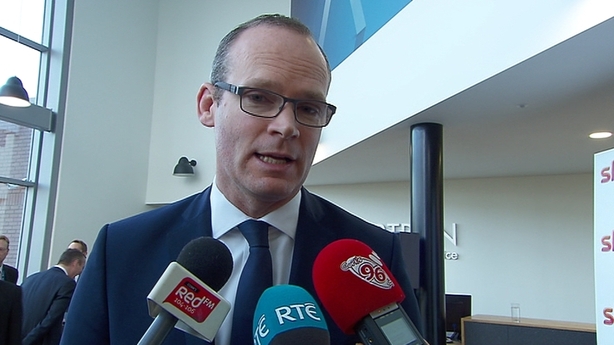 No decision on any changes has been made, and it is believed that an announcement will be made early next week.
Earlier, the Opposition accused the Government of failing to act on the matter.
The issue will be debated in the Dáil and Seanad next week.
From next month, consumers will pay by weight for their black and brown bins.
The aim of the new pricing system is to encourage householders to manage their waste more effectively and to reduce the costs for those who do.
However, some waste companies are planning to increase the standing charges when the regulations come into effect.
The move has been widely criticised.
Sinn Féin will table a motion in the Seanad next week to annul the new regulations, unless the Government acts.
AAA-People Before Profit will bring a private members' motion on the issue in the Dáil next week.
Fianna Fáil and the Social Democrats have also sharply criticised the increases, while former minister for the environment Alan Kelly has called for new regulations to restrict standing charge increases.