South Tipperary General Hospital has been accused of putting patients at high risk because of unacceptable practices and overcrowding.
The hospital had patients on trolleys in a reception area which inspectors say did not provide an acceptable level of safety, privacy or dignity for patients.
The Health Information and Quality Authority compiled a number of reports on the hospital following three inspections over the past few months.
HIQA inspectors carried out an unannounced inspection on the morning of 2 March and saw five in-patients being looked after in a non-clinical reception area and corridor.
The inspectors said these patients did not have proper access to oxygen ports, monitoring equipment or other facilities.
The inspectors were so disturbed by what they saw that they immediately contacted the CEO of the regional hospital group and called off their inspection until the safety of patients was addressed.
Hospital management acknowledged overcrowding was an issue but immediate action was taken, with patients on wards fit to be sent home being discharged at lunchtime.
The patients on the corridors were then moved to wards.
Follow up inspections did not find a repeat of the problem.
On another inspection, on 16 March, HIQA inspectors found a number of risks relating to infection prevention and hygiene, with very poor cleaning of equipment and around some patient areas.
Most rubbish bins were stained, dusty and rusty on some of the surgical wards and the standard of hygiene in some of the toilets was particularly poor.
The paediatric ward was also not clean in places to acceptable standards.
The inspectors went back six weeks later and found the situation had improved considerably but that further improvement in cleaning, management and maintenance was still required.
South Tipperary Hospital has been experiencing high occupancy rates since January and HIQA also noted that management there should review how they monitor ways of making sure infections such as Legionella do not occur.
Overall HIQA found the hospital is working towards compliance with national standards and is committed to improving standards.
'Poor' hygiene in ward of Cork University Hospital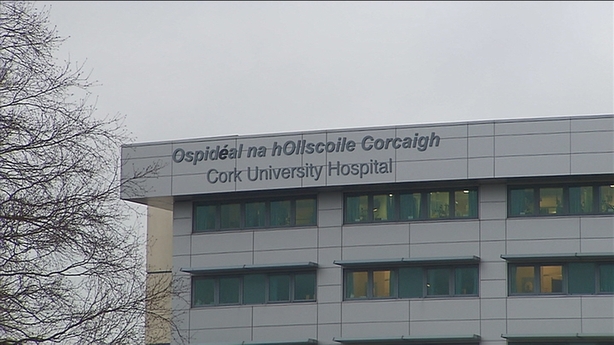 Elsewhere, HIQA described the standard of environmental and equipment hygiene at a neurosurgery ward at Cork University Hospital as "poor".
The authority conducted an unannounced inspection at the hospital in May.
In a report issued this morning, HIQA said it inspected three areas of Cork University Hospital and Cork University Maternity Hospital. It said that while equipment in two of these areas was generally clean and well maintained, the standard in the GA Neurosurgery Ward was poor, not in line with national infection control standards or national guidelines for hospital cleaning.
HIQA found that some equipment was unclean, with cleaning carried out on a weekly basis, instead of after every use.
HIQA also said improvements are required in the management of cleanliness of the physical environment in Neurosurgery GA Ward.
The authority said it is apparent that Cork University Hospital and Cork University Maternity Hospital are actively endeavouring to address deficiencies which were identified in previous HIQA inspections.
Staff at Tipperary overworked - McGrath
Independent TD Mattie McGrath said the problems at South Tipperary General Hospital are not the fault of staff as they are overworked.
He said the increase in the numbers of people waiting on trolleys is "truly disturbing".
Speaking during Leaders' Questions in the Dáil, the Tipperary deputy said people are being asked to see their GP rather than go to emergency departments, but GP services are overwhelmed because of the free GP scheme for under-sixes.
He described the HIQA report as damning to patient safety.
Tánaiste Frances Fitzgerald said the report was extremely disturbing, but noted that there were improvements when the inspectors returned to the hospital.
She said there are clearly management and accountability issues that need to be addressed but the Minister for Health has signalled an investment in the sector and investments are being made.
Ms Fitzgerald also said there will be a capital review in the near future where the issues raised can be considered.