Taoiseach Enda Kenny has said it is important to determine what level of consensus there is for a change in the Constitution with regard to the Eighth Amendment.
He said a Citizens' Assembly would look at the issue and send its proposals to an all-party Oireachtas committee.
He said the committee's recommendations would then be decided on by a free vote of TDs.
The Taoiseach said the debate over the Eighth Amendment had divided Irish society for a long time.
Speaking at a media briefing this afternoon, he said that as Taoiseach he had faced into issues which had not been touched in this country for a very long time.
He said it would be important that the selection of members for the Citizen's Assembly be done carefully with respect to age, gender and region.
Minister for Health Simon Harris earlier said there needs to be a new sense of priority and urgency to deal with the issue of the Eighth Amendment and fatal foetal abnormalities.
He said a Citizens' Assembly should be set up as soon as possible and the Eighth Amendment should be one of the first issues it addresses.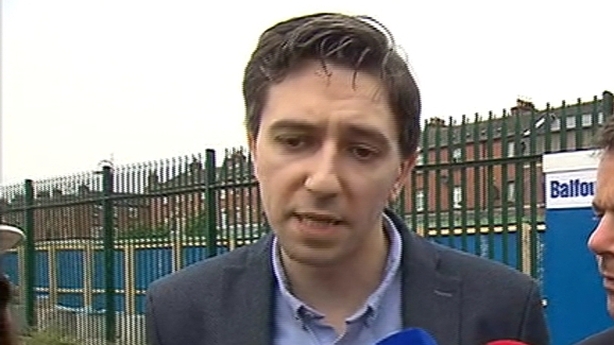 Mr Harris said UN findings published yesterday were very upsetting and should form part of the discussion of the assembly.
The UN Human Rights Committee said Ireland's ban on abortion subjected a woman carrying a foetus with a fatal abnormality to discrimination and cruel, inhuman or degrading treatment.
Mr Harris said that the assembly was not a stalling tactic and a mature and informed discussion was needed.
The minister said the current situation about fatal foetal abnormalities was not satisfactory.
Sinn Féin deputy leader Mary Lou McDonald said the State's position on the Eighth Amendment is untenable and there needs to be a referendum.
She said the Government delay was not acceptable and the Eighth Amendment needs to be repealed and the legislative framework needs to be revisited.