Brexit, if it happens, is totally unchartered territory. Nobody can know exactly what would happen because far too many factors have yet to be decided. But there is one thing that we can say about it with absolute certainty. If Britain leaves the EU it would be unequivocally bad for Ireland, writes RTÉ Agriculture Correspondent George Lee.
There is no way to dress it up. We would lose an awful lot of money - the kind of money that finds its way into every corner of every town and village in rural Ireland.
Because if Britain leaves it will take with it the second largest contribution to the European Union budget after Germany.
Rural Ireland is so deeply dependent on the distribution of that money. Recession would surely grip rural Ireland if that money were to go.
Britain contributes almost €18bn of the €148bn that makes up the budget of the European Union, about 12% of the total.
Agriculture - incorporating the wider rural development programme - is the biggest thing by far on the EU's spending list.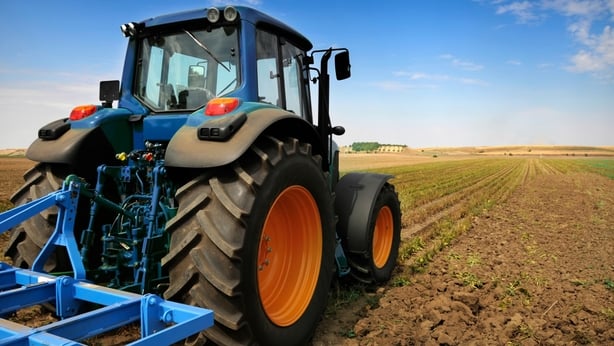 It accounts for almost €60bn in EU spending – 40% of the entire budget. Irish farmers receive about €1.5bn of that in payments of one kind or another over the course of a year - every year.
It is the main thing that keeps our rural economy afloat.
The EU Budget would by definition have to be slashed by 12% if the UK leaves. Savage cuts in EU farm and rural supports would be inevitable and our rural economy would suffer a huge setback.
A quick glance at the National Farm Survey produced by Teagasc each year spells out exactly how important that EU money - and by extension the British contribution - is for Ireland.
The Teagasc survey shows that 59,000 out of 79,000 farms would make no money at all without the farm payments from Europe. That is three quarters of all the farms in Ireland above a bare minimum in size. Cut that EU money and farmers and the towns and villages that depend on them would go belly up.
The money that typical Irish farmers make in a good year is pitiful enough to begin with. They don't have a financial cushion to play around with.
For them and for the communities that their activities support any financial setback would have immediate effects. It would show up in less investment, less spending, less employment, and less economic confidence.  
For instance we have 26,000 farmers engaged in cattle rearing. They make an average of 12,900 euro per year - and that is even after the money from Europe is taken into account. 
We also have 20,000 others farmers engaged in cattle fattening. Typically they make an average of €16,200 per year including the EU money. Our 13,000 sheep farmers made an average €15,800 in income last year.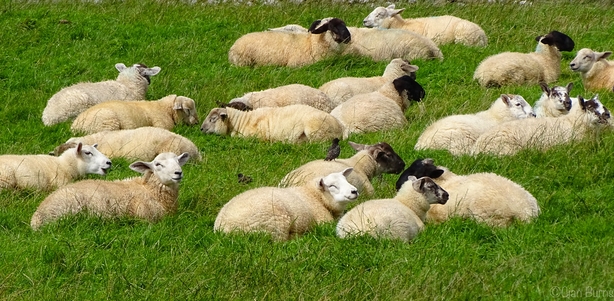 In all these cases - all cattle and sheep - the average EU payments received by farmers was equal to, or exceeded, annual net incomes. In other words they would all have made a loss without the EU money.
Take into account too that those small net income amounts have to cover the farmers' wages, the wages of any family members who help out, as well as to provide funds for investment and working capital requirements.
It's quite clear that margins in rural Ireland are extremely tight and without European money rural Ireland would be sunk.
I spoke recently to John Harrington, a dairy farmer from Ballymore in Co Westmeath. He expanded his dairy herd from 80 to 110 cows on foot of the abolition of milk quotas last April.
He had great plans for a new milking parlour this year and was preparing for a big investment that would have delivered a significant boost for his local economy.
But he told me that the sharp drop in milk prices over the past year has caused him to shelve his investment for now. Obviously his local economy will suffer this year as a result.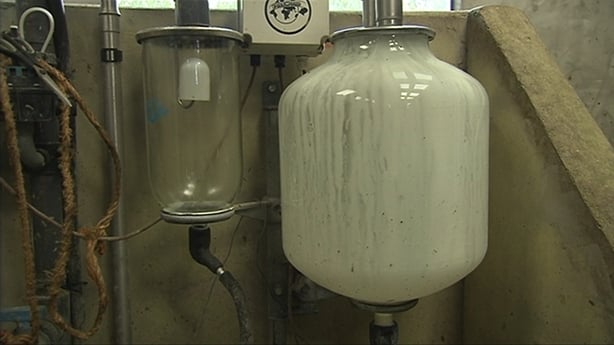 But at least there is a reasonable hope that milk prices will recover in the future so that eventually Harrington's new milking parlour will one day become a reality.
But a permanent 12% cut in the EU farm budget would a different type of set-back entirely to the usual ups and downs of rural life. It would not be something that you can hope will right itself next year or the year after when price of farm produce rises.
The UK's contribution to the budget is irreplaceable. The loss of it would cause some very significant rethinking and possibly reshaping of European farm supports.
It would represent a huge challenge for the Common Agriculture Policy. There isn't a corner in a village in rural Ireland that would not feel the effects of that.
---
RTÉ Agriculture Correspondent George Lee