Over 100 days since the General Election in February, Seanad Éireann will finally convene this week for the first time.
Ahead of the inaugural sitting of the 25th Seanad, Edel McAllister, Mícheál Lehane and Conor McMorrow of RTÉ's political staff take a look at 16 of the Senators to watch in 2016.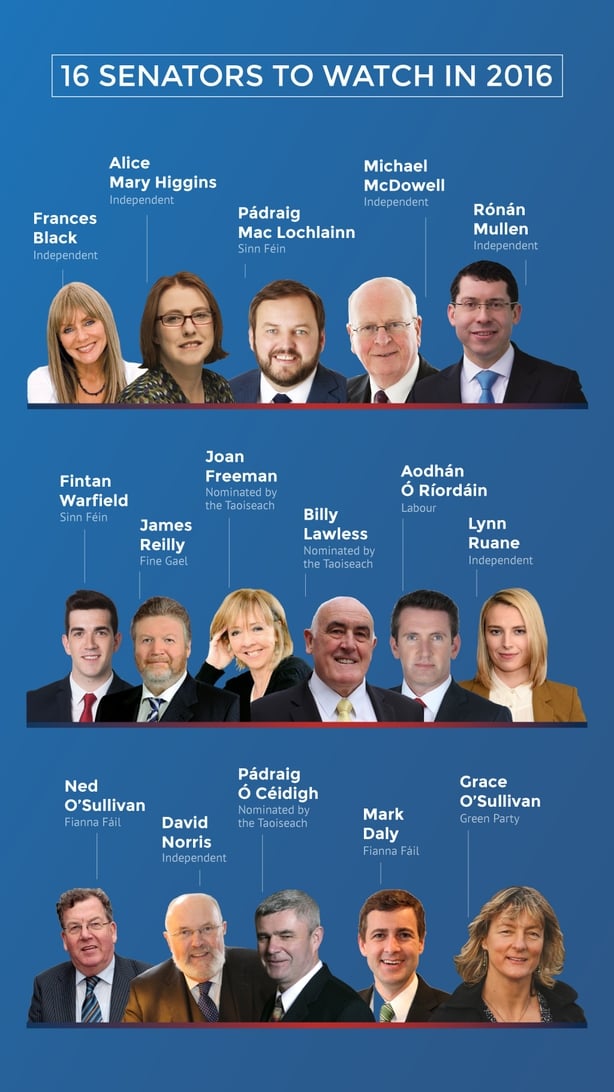 ---
1. Michael McDowell (Independent)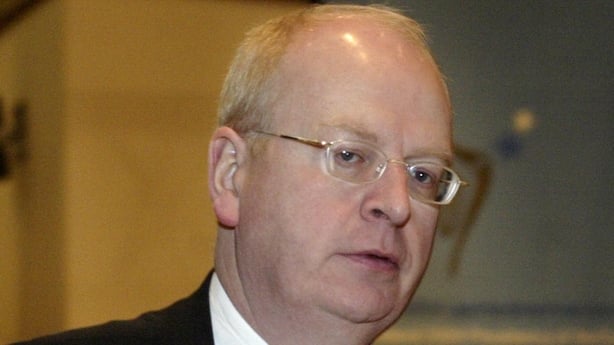 Unquestionably Michael McDowell is the new Senator with the most political stripes. He is after all a former party leader, tánaiste, justice minister and attorney general. One of the founding members of the now defunct Progressive Democrats he has been out of political life since losing his Dáil seat in 2007. That time away from Kildare Street is unlikely though to have diminished his appetite for political battles. At his best Senator McDowell is combative, erudite and controversial. He doesn't always get it right; remember his description of gangland killings in 2004 as the "sting of a dying wasp". His time as minister for justice was probably most defined by reforms to An Garda Síochána, changes to immigration policy and a tightening of the alcohol licence laws. Along the way he also scuppered Bertie Ahern's plans to build a multi-million euro stadium at Abbotstown in Dublin. Don't expect any dull contributions from this senator.
---
2. Alice Mary Higgins (Independent)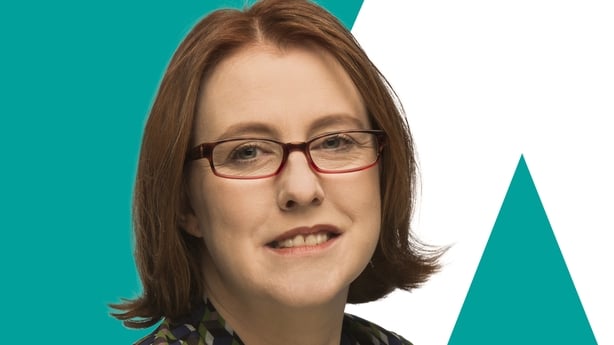 A long-time social justice campaigner, Alice Mary Higgins previously worked with Trócaire, Older & Bolder and the National Women's Council of Ireland, to mention but a few. To use an old Dublin expression, it's probably fair to say the daughter of Michael and Sabina Higgins did not "lick it off the stones".
Ms Higgins has previously stated that she would like to close the gender pay and pension gap, repeal the Eighth Amendment and tackle violence against women. But she has also said her concerns were wider then gender alone. Expect some thought-provoking contributions from Ms Higgins. And no doubt her father will take a keen interest in her Seanad career.
---
3. Pádraig MacLochlainn (Sinn Féin)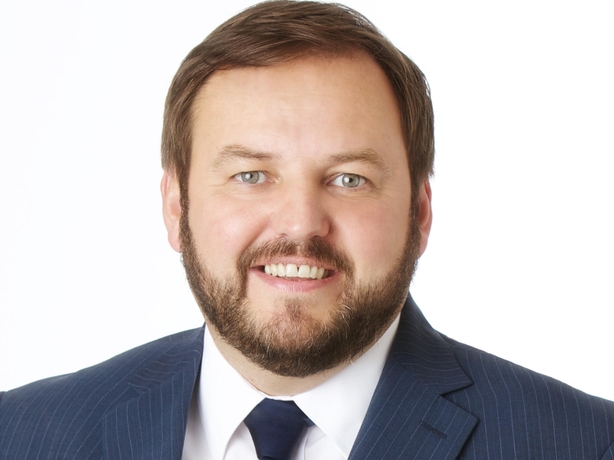 It's not that long ago since one of the Sunday broadsheet newspapers ran a story suggesting Pádraig MacLochlainn as a possible successor to Gerry Adams. The affable Donegal man had impressed politicians and the media alike as Sinn Fein's spokesperson on justice in the 31st Dáil. Such was the popularity of Deputy MacLochlainn - and the pary's finance spokesperson Pearse Doherty - that Sinn Féin ran three candidates in the new five-seat Donegal constituency. Disaster struck for Mr MacLochlainn as he lost his seat and now finds himself rebuilding his career in the Seanad. One of the brighter stars in Sinn Féin in the last Dáil, expect him to be a key figure in the 25th Seanad.   
---
4. Frances Black (Independent)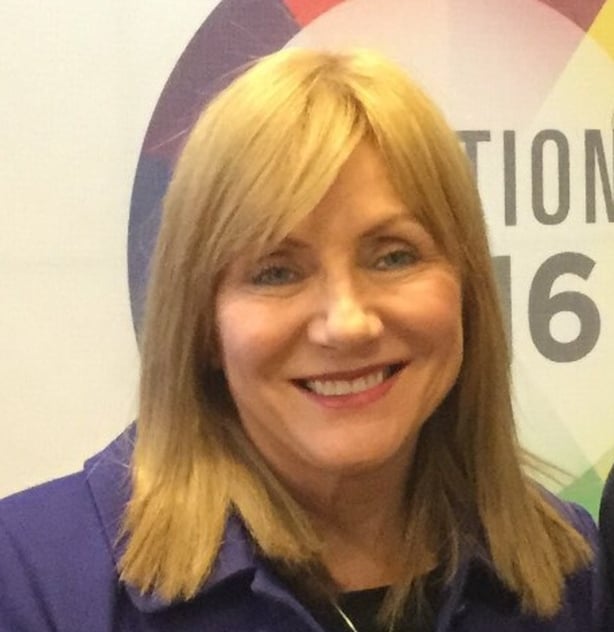 It's been more than two decades since Frances Black became a household name in Ireland after her debut solo album stayed top of the charts for eight weeks. Her first attempt at running for political office was equally well received when she was elected as an independent to the new Seanad. The key message of her campaign was that those impacted by addiction, suicide and mental health issues need a stronger voice in Leinster House. The singer has strong credentials in this area having established the Rise Foundation. It supports the families of those suffering with addiction problems. The new Senator believes funding cuts to community organisations during the economic downturn must be reversed immediately. This is likely to be one of her top priories in the Upper House.
---
5. Rónán Mullen (Independent)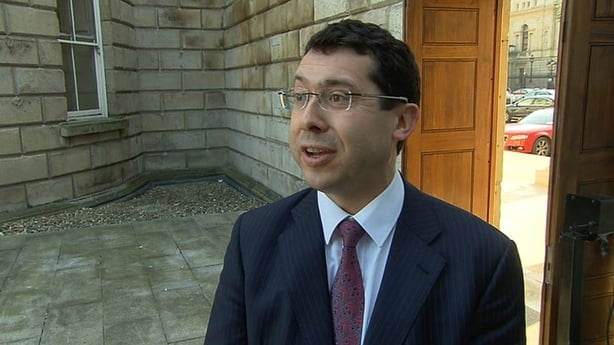 Rónán Mullen is no stranger to controversy and he remains unwavering in his views on social issues.
As one of the few outspoken social conservative voices in the Seanad, the Galway-based senator was comfortably re-elected to the 25th Seanad after topping the poll on the NUI panel. Senator Mullen was a prominent critic of the marriage referendum and was involved in many heated exchanges on the recent Children and Family Relationships Bill. Expect him to be an articulate and determined opponent of any on proposed legislation to repeal the Eighth Amendment.
---
6. Aodháin O'Riordáin (Labour)
Along with his party colleague Kevin Humphreys, Aodháin O'Riordáin enters the 25th Seanad in a pretty unprecedented position in Irish politics - he is becoming a member of the House that he openly campaigned to close during the Seanad referendum in October 2013. The media savvy/publicity hungry politician will no doubt use his Seanad seat to rebuild his own party and his Dáil ambitions. As a minister of state, he initiated moves to change the direct provision system for asylum seekers and the idea of introducing supervised drug injection centres. Expect him to use the Seanad as a platform for other fresh ideas. He also has a tendency to speak first and think later. This can land him in hot water from time to time.
---
7. Lynn Ruane (Independent)
Lynn Ruane, a single mother from Tallaght who dropped out of school at the age of 15, has had a whirlwind few years. Ms Ruane grew up in a local authority estate in Killinarden, Tallaght, and went on to study and work in addiction. After gaining a place in Trinity College Dublin via an access programme for disadvantaged students over two years ago, she went on to be elected president of the college's students' union. She caused a surprise when she pipped sitting Senator and Trinity Professor Sean Barrett for the last seat on the TCD panel. A feisty orator and committed campaigner, she's likely to punch above her weight in the Upper House.
---
8. Fintan Warfield (Sinn Féin)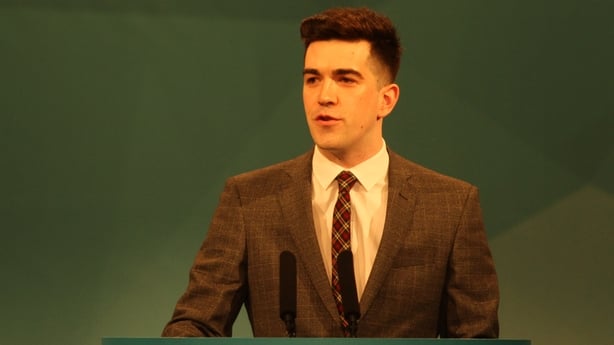 Fintan Warfield is an Irish musician, LGBT rights activist and Sinn Féin Senator. He topped the poll on the Cultural and Educational Panel and became the first Senator to be elected. No stranger to breaking records, he was previously a councillor with South Dublin City Council where he became the youngest Mayor of a local authority in Ireland at just 22 years old. He said he was proud to be an openly gay mayor and wanted to be a beacon of hope for those in the community who feel invisible. A former full-time musician, he plays guitar and performed alongside his cousin Derek Warfield of the Wolfe Tones. This multi-talented young man in a hurry is one to watch.
---
9. James Reilly (Fine Gael)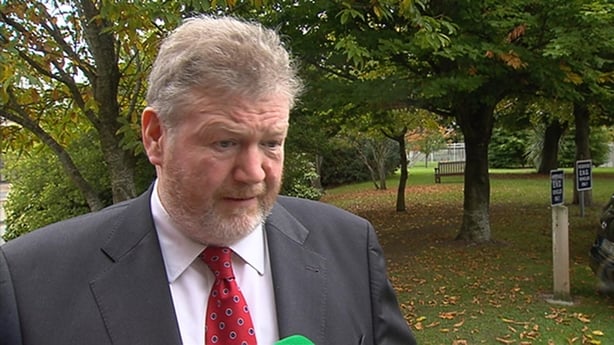 From the heady pre-2011 days when Dr James Reilly pledged to cure all the ills of the health service, when he was in opposition, to the harsh reality of holding the health portfolio in a cabinet with no money to spend, Fine Gael's deputy leader lost his Dáil seat in February. He became a lightning rod for much public anger in the last Dáil and paid the ultimate political price. He did have his achievements, most notably his passionate quest to introduce plain tobacco packaging. Is this the last flicker of a political career or a bridging period for him to rise from the flames of February's election disaster for Fine Gael? 
---
10. Joan Freeman (Nominated by the Taoiseach)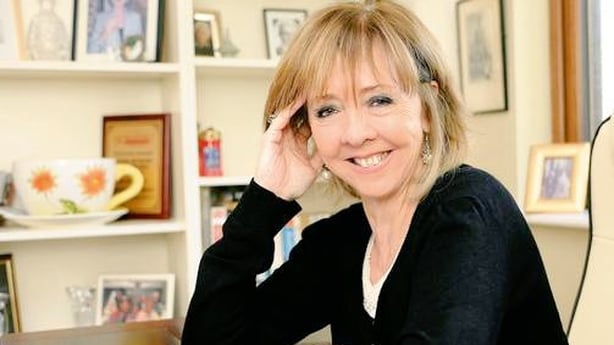 Joan Freeman may be a new political voice but her passionate campaign to raise awareness of the grave problem of suicide and self harm is well known and respected. Her appointment to the Seanad was requested by Fianna Fáil. It follows the psychologist's decision 13 years ago to close her counselling business and dedicate all her time to finding out how best to help people who felt suicidal. There followed three years of detailed research. The end result was the opening of Pieta House in Lucan, Co Dublin. Since then eight more centres have been established and in excess of 20,000 people have been helped by the service. The charity gets 90% of its income from fund-raising events, the most famous of which are the Darkness into Light runs. Because of this Senator Freeman said she will donate her entire salary of more than €65,000 to the charity. The psychologist is one of several new senators that are set to keep the issue of mental health to the fore in this Seanad.
---
11. Billy Lawless (Nominated by the Taoiseach)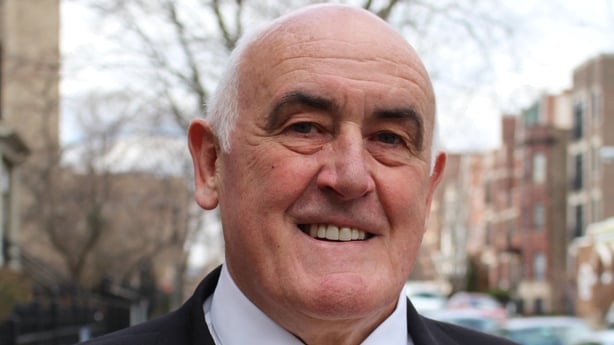 Billy Lawless has been dubbed "Ireland's first emigrant Senator". The Galway-born businessman operated a number of restaurants, hotels and bars in Ireland before moving to Chicago 20 years ago. Given that he will have to travel 5,000km to sit in the Seanad, the logistics alone of how he will get to work, make him an interesting addition to the Upper House. There have been repeated calls for voting rights for Irish emigrants in Irish elections. The Constitutional Convention also advocated that emigrants should vote in presidential elections. Expect Senator Lawless to champion this and related issues such as the plight of the thousands of undocumented Irish in the US.
---
12. Ned O'Sullivan (Fianna Fáil)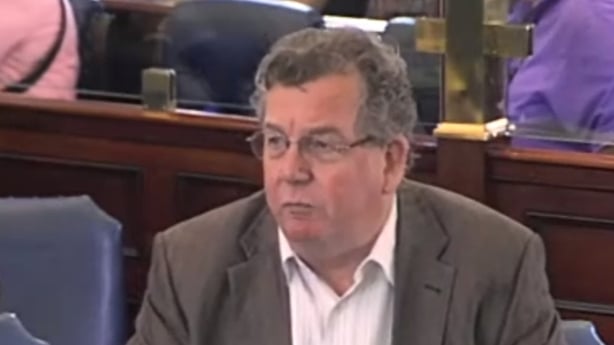 While former Manchester United player Eric Cantona famously rambled on about 'the seagulls following the trawler', Ned O'Sullivan famously told the Upper House in 2014 that seagulls have "lost the run of themselves". The Kerry man later explained that he was finding it difficult to sleep on the nights he stayed in his Dublin apartment as seagulls are "very raucous, they're keeping people awake. I saw that they're getting so cheeky now that they attack young children and dispossess them of their lollipops and stuff like that." It's not known if the Senator will continue his campaign to purge Dublin of its seagull population. On a more serious note, Senator O'Sullivan's considered contributions to debates - such as the lengthy debate on the controversial Protection of Life During Pregnancy legislation - mean he is always worth keeping an eye on.
---
13. David Norris (Independent)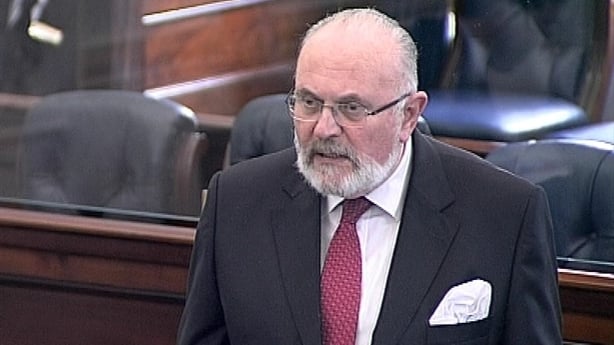 With unbroken service over the past 30 years, independent Seantor David Norris is the Father of the House. He topped the poll on the Trinity College Panel.  After a gruelling failed presidential bid, he was a colourful and prominent voice in the campaign to retain the Seanad and made many passionate speeches during the marriage referendum. Although a long-time campaigner for gay rights, his eloquent and humorous contributions cover many areas including education and the plight of the people of Palestine.
---
14. Pádraig Ó Céidigh (Nominated by the Taoiseach) 
The former Aer Arann boss is one of the country's best known business people. Although his final route to the Seanad was piloted by Fianna Fáil, as part of the agreement underpinning the minority Government, Senator Ó Ceidigh had unsuccessfully tried to land there himself when he ran as an independent in the NUI election. He told voters there that his work was not influenced by party allegiances or political activism. The Galway man describes himself as a serial entrepreneur with a passion for sport and learning. These passions are likely to mould the tone and content of his work in the Seanad. The former Ernst & Young Entrepreneur of the Year has also said that he's "strong on motivational skills, leadership, strategy and vision." Strengths that will no doubt be much in demand in an institution often derided for its seeming perpetual inability to reform.
---
15. Mark Daly (Fianna Fáil)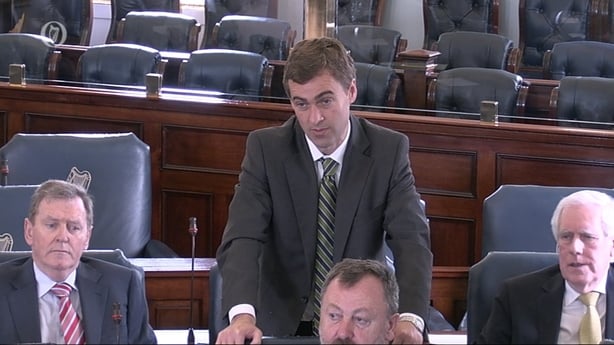 The poor Senators garner bad press for sitting fewer days than their colleagues in the Lower House. But there are times when trends are bucked. Remember 20 August, 2013? Seanad Eireann was recalled for an emergency session in the middle of the summer recess to discuss a directive on organ donation. Fianna Fáil's Mark Daly was at the back of this move that saw the last government narrowly avoid an embarrassing defeat in the Seanad. With the numbers much tighter this time around, Senator Daly could well be one of the Opposition TDs who might plot to embarrass the new government. A rebel within the Fianna Fáil ranks, he has lost the party whip in the past when he fell foul of the party leadership. 
---
16. Grace O'Sullivan (Greens)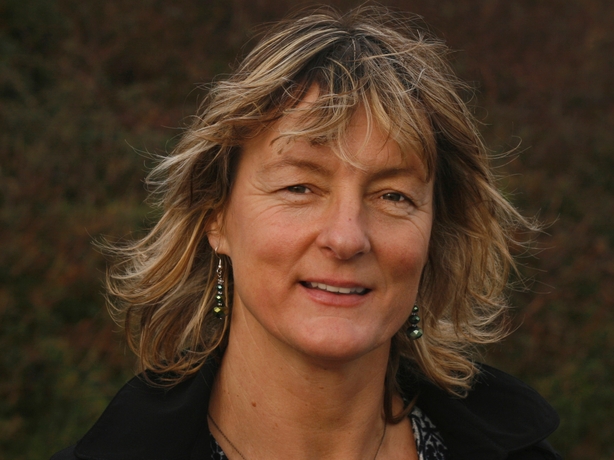 Grace O'Sullivan is the first elected Green Party Senator. But making history is something the Waterford native has done before. Previously she became the first woman to win the Irish Surf Championships. If the passage of legislation through the Upper House can at times resemble a tumultuous journey, it's nothing compared to the voyages Senator O'Sullivan has undertaken. During her 20 years campaigning with Greenpeace she played a pivotal role on the Rainbow Warrior ship. Indeed she was on board when the vessel was bombed in 1985. At that time the new Senator was part of a Greenpeace team protesting against nuclear testing by France in the South Pacific. More recently Ms O'Sullivan has run in the European and General Elections. She has also worked on environmental education projects in the South East.